Iran Blasts Ukrainian Presidential Adviser's Provocative Comments
January, 31, 2023 - 09:40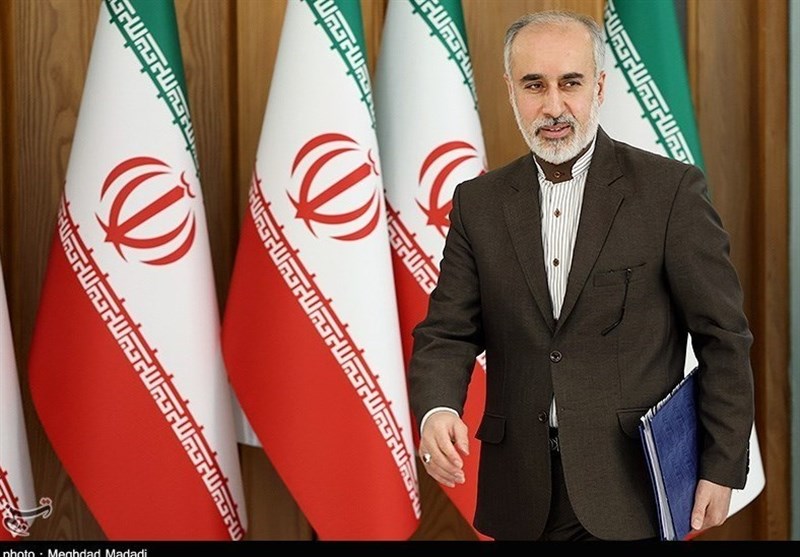 TEHRAN (Tasnim) – Iranian Foreign Ministry Spokesperson Nasser Kanaani condemned the "hostile and provocative" remarks made by a Ukrainian presidential adviser about the recent drone attack on a military facility in central Iran, describing them as suspicious.
In a statement on Monday, Kanaani called on the Ukrainian government to give an official and clear explanation about the comments.
The spokesman added that Iran, while heeding the recognized principles of international law, stresses the need for the protection of its national security and the preservation of its interests and expediencies, and it will not tolerate any move that undermines them.
Kanaani stressed that the Islamic Republic of Iran reserves the legitimate and legal right to respond in kind to any party involved in acts that violate international law, the Foreign Ministry's website reported.
On Sunday, the senior adviser to Ukraine's President Volodymyr Zelensky, Mykhailo Podolyak, took to Twitter to mock Iran after a recent drone attack on a military facility in Isfahan, saying that "Ukraine did warn you."
"War logic is inexorable & murderous. It bills the authors & accomplices strictly. Panic in RF - endless mobilization, missile defense in Moscow, trenches 1000 km away, bomb shelters preparation. Explosive night in Iran - drone & missile production, oil refineries. Ukraine did warn you," he said.
In a statement early on Sunday, the Iranian Defense Ministry announced that its air defense units had fended off a drone attack on a military workshop in Isfahan.
The ministry said one of the workshop complexes had come under attack from a number of Micro Aerial Vehicles (MAVs), but the complex's air defenses successfully repelled the attack.
The ministry underscored that the unsuccessful attack did not cause any loss of life and only led to minor damage to the roof of a workshop. The complex, it added, continues its ordinary operations following the attack.
Podolyak's remarks come as Ukraine's ally, Israel, has been blamed for the foiled attack. The Wall Street Journal said in a report that "Israel carried out the drone attack on an Iranian military center for research and development midnight Saturday."