Army Chief Warns of Hybrid War on Iran
February, 06, 2023 - 11:10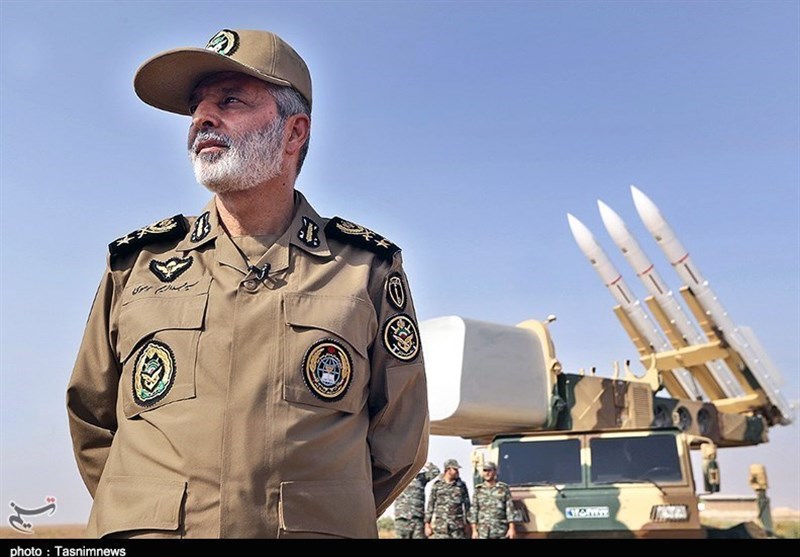 TEHRAN (Tasnim) – Frustrated at the failure of their plots against the Islamic Revolution, the enemies have waged a hybrid war on Iran with extensive media and psychological operations, Army Commander Major General Abdolrahim Mousavi said.
In a message released on Monday, the Army commander congratulated the Iranian nation on the 44th anniversary of the victory of the Islamic Revolution.
He said the Islamic Revolution has become a target of enmity shown by the arrogant powers because of its nature and function and loyalty to its principles and aspirations.
While the enemy has adopted various strategies in recent years to obstruct the Islamic Revolution's progress and harm the Islamic Republic, the hostile seditions have ended in failure one after another thanks to the Iranian people's vigilance and resistance and under the expert guidance of Leader of the Islamic Revolution Ayatollah Seyed Ali Khamenei, the commander added.
"As a result, the enemy resorted to psychological and media operations and has launched a massive hybrid war against the (Iranian) nation and the Islamic establishment," Major General Mousavi said.
He assured the Iranian people that the Army will continue to fulfill its mission vigorously in protecting the country's independence and territorial integrity and the Islamic Republic.
The Iranian Army has already reminded the enemies that their strategic depth is within reach of Iran, warning that any threat to the Islamic Republic will be met with great force.