Trade Ties between Iran, Afghanistan Should Develop: Official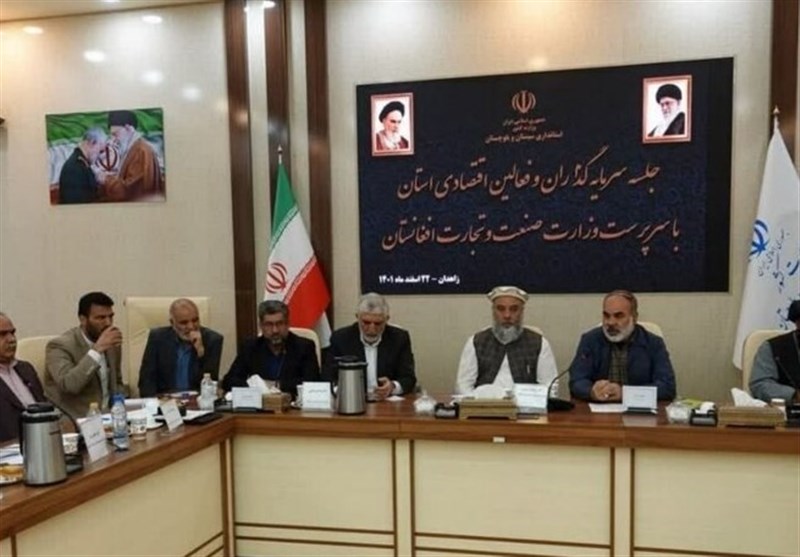 TEHRAN (Tasnim) – The acting minister of industries and commerce of Afghanistan emphasized the need for strengthening economic relations with the Islamic Republic of Iran.
Speaking in a meeting with the traders and economic activists of Iran's Sistan and Balouchestan province on Tuesday, Nuruddin Azizi stated that capacities and fields of trade-economic cooperation are abundant between the two countries so the trade relations should be boosted bilaterally.
Afghanistan is seeking to promote and increase trade exchanges with Iran, he said, adding that effective measures have been taken in line with bolstering common economic activities.
He went on to say that Iran and Afghanistan share cultural and religious commonalities in a way that the two countries have longstanding and amicable ties.
Elsewhere in his remarks, Nuruddin Azizi thanked Iran for admitting Afghan immigrants during the occupation of Afghanistan by the terrorist American forces with utmost courage.
Afghanistan had very good transit and trade with Iran via Bandar Abbas and Chabahar ports, he maintained, stressing the need to facilitate the process.