Chaos Grips Streets of Northern Kosovo as Ethnic Serbs Clash with NATO-Led Forces (+Video)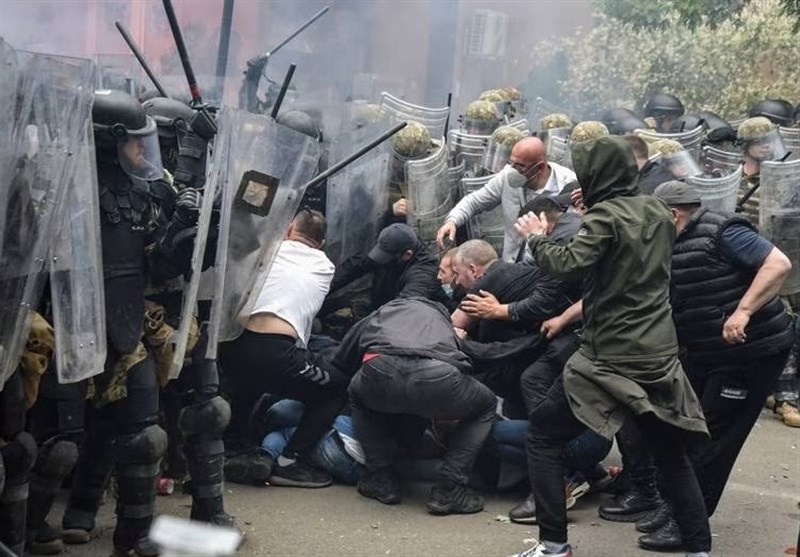 TEHRAN (Tasnim) – Heavy clashes erupted between Serb protesters and NATO peacekeepers outside municipal building in Zvecan, northern Kosovo.
NATO-led KFOR troops employed tear gas, shock bombs, and rubber bullets to disperse Serbian demonstrators and the Serbs retaliated by throwing stones.
At least 53 people were injured in the clashes, according to local sources.
KFOR reported approximately 25 injuries among its multinational contingent during the clashes.
Local Serbs in Zvecan, Leposavic, and Zubin Potok protested against new Albanian mayors elected on April 23, amid historically low voter turnout largely boycotted by Serbs.
Serbian President Aleksandar Vucic has placed the army on the highest level of combat alert, and ordered units to move closer to the border with Kosovo.
Tensions escalated in northern Kosovo as mayors of three municipalities reportedly replaced the Serbian flag with the flag of Kosovo.