Cleric Blames West for Prolonged Crisis in Syria
TEHRAN (Tasnim) – A senior Iranian cleric blamed the lingering crisis, deteriorating circumstances and increasing number of victims in Syria on the West, the US in particular.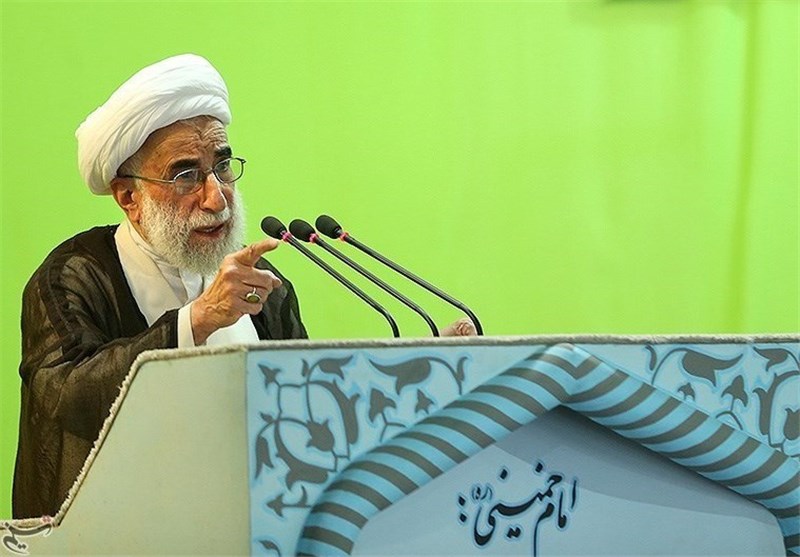 "Syria is enduring a very tough and woeful situation. There are numerous fatalities, devastation and displacement inside and outside this country, and westerners and Americans do not stop (interfering)," Tehran's Provisional Friday Prayers Leader Ayatollah Ahmad Jannati said on Friday, addressing a large group of worshippers here in Tehran.
The Iranian cleric also pointed to Washington's rhetoric about taking a military action against Syria, saying that US officials are inclined to open an assault on the Arab country as a show of power, but at the same time they are mindful of the fact that such an attack will cost them dearly.
"A host of governments and people of the world and Syria are opposed to military attack, thus the Americans are on tenterhooks," Ayatollah Jannati added.
He further called on the US to exercise wisdom and start to settle the ongoing problems via political solutions.
US President Barack Obama had threatened the use of force in response to an August 21 chemical weapons attack in Syria that US officials say killed more than 1000 people. Washington has blamed Syrian President Bashar al-Assad's government for the attack, while Russia and Syria say it was the work of rebel forces.
Having failed to win widespread support for intervention in Syria abroad and at home, Obama opted to work on a diplomatic solution with Russia, a key Syrian ally, which had proposed putting Syria's chemical weapons stockpile under control of the international community for its eventual decommissioning.
The Iranian cleric then pointed to the peril of al-Qaeda, which he said has no purpose but bloodshed, arguing that such notorious group only seeks to wreak havoc and destruction on people, as it has plagued Iraq and Syria in recent years.
In relevant remarks, Syrian President Bashar al-Assad said his country is not in a civil war but it has been attacked by foreign-backed militant groups affiliated with al-Qaeda.
In an interview with US network Fox News on Wednesday, the Syrian president said, "What we have is not civil war. What we have is war. It's a new kind of war."
"What I can tell you that...80 to 90 percent of the underground terrorists are al-Qaeda and their offshoots," Assad said.