Additional Protocol, Final Step of Iran's Proposed Plan: Top Diplomat
October, 16, 2013 - 15:28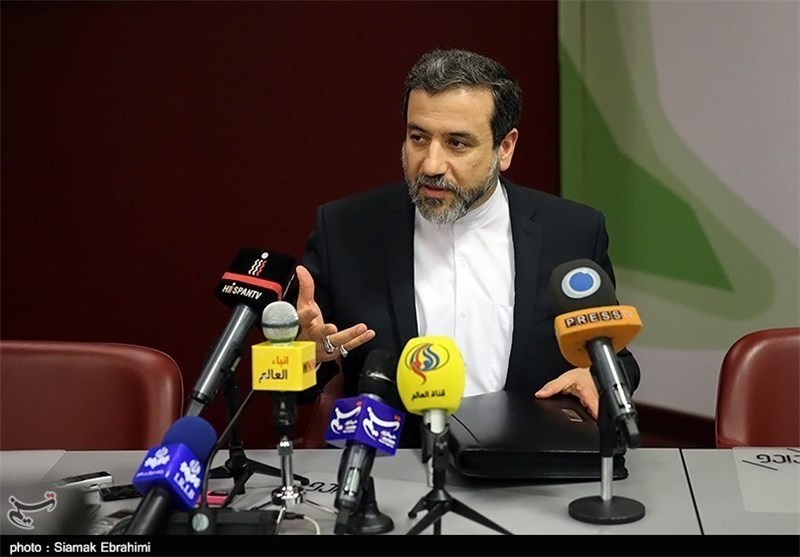 TEHRAN (Tasnim) – Iran's deputy foreign minister and lead negotiator with the six major world powers said Tehran will consider talks on the level of uranium enrichment, as well as adoption of the Additional Protocol, in the final stage of its proposed plan offered in Geneva.
Iran's Deputy Foreign Minister Abbas Araqchi, who leads the Iranian team of negotiators in Geneva nuclear talks, told reporters on Tuesday evening that the issue of negotiations on the level of uranium enrichment and implementation of the Additional Protocol "are not discussed in the first step of Iran's package of proposals, but constitute part of its final stage."
During the ongoing negotiations between Iran and the Group 5+1 (the five permanent UN Security Council members plus Germany) in Geneva, Tehran has presented a three-step plan that aims to bring the standoff over the Islamic Republic's peaceful nuclear program to an end, but full details of the proposals have not been made public so far.
Meanwhile, a member of one of the delegations meeting with Iran was quoted by the Associated Press as saying that the plan offered reductions in both the levels of uranium enrichment being conducted by Iran and the number of centrifuges doing the enrichment.
And in separate remarks during an interview with IPS News, Araqchi announced that Iran is willing to implement the Additional Protocol in the final stage of a mutually agreed upon nuclear deal.
"The Additional Protocol is a part of the endgame," Araqchi said, adding, "It's on the table, but not for the time being, it's a part of the final step."
According to the Arms Control Center, the Additional Protocol "is a legal document granting the International Atomic Energy Agency (IAEA) complementary inspection authority to that provided in underlying safeguards agreements."
The voluntary but advanced nuclear safeguards standard, the implementation of which includes a legal document, was accepted earlier by Iran in 2003 and was adhered to but not officially ratified by Iran's parliament.
"The Additional Protocol requires States to provide an expanded declaration of their nuclear activities and grants the Agency broader rights of access to sites in the country," according to the IAEA's website.