Deputy FM Describes Iran-G5+1 Talks as "Constructive"
TEHRAN (Tasnim) – Iranian Deputy Foreign Minister Seyed Abbas Araqchi described the three-day negotiations between Tehran and the six major world powers in Geneva as "useful and constructive."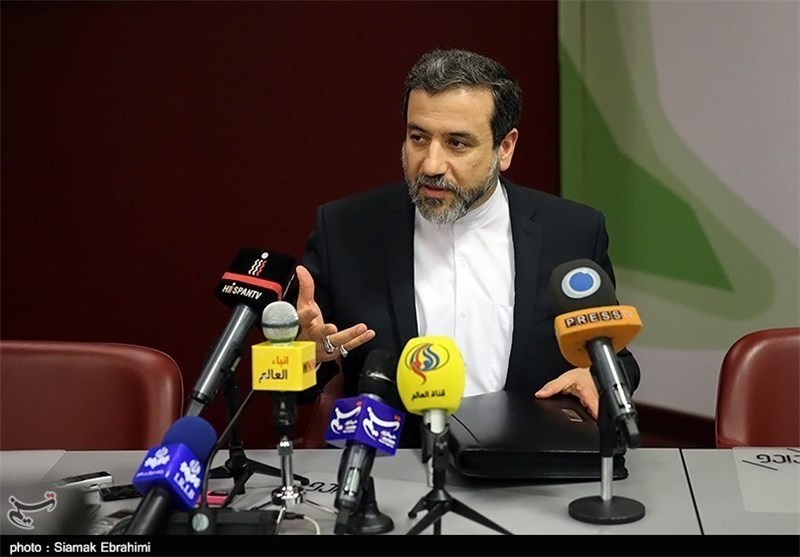 "In my opinion, we had useful and constructive negotiations and to some extent reached an agreement. It is natural that the countries negotiating with us have different views. We hope to resolve the remaining differences on November 20," Araqchi told reporters on Sunday.
His remarks came after Iran and the G5+1 (the five permanent members of the UN Security Council plus Germany) wrapped up three days of detailed negotiations over Tehran's nuclear program in the Swiss city of Geneva early on Sunday.
Top nuclear negotiators from the both sides are scheduled to convene again in Geneva on November 20.
Araqchi also noted that the upcoming round of talks will be held at the level of deputy foreign minister and next step will be for the foreign ministers of Iran and the six powers to finalize a deal.
"This time, we dealt with the contents of the issues based on the framework previously proposed by the Islamic Republic, and we studied details of the discussions on the matters already in Iran's plan, and a very good progress was achieved," Araqchi pointed out.
He, however, added that a number of different views still remain on the track.
"The total of discussions on the contents included trust-building measures. Such measures for Iran include removal of sanctions and respecting Iran's rights," he noted.
Also, Iranian Foreign Minister Mohammad Javad Zarif said he was not disappointed with the outcome, and that the talks were "something we can build on."
He said all parties were "on the same wavelength" and "there was the impetus to reach an agreement."