More Iranians Go to Iraq as Shiites Mourn Imam Hossein (PBUH)
TEHRAN (Tasnim) – An average of 3,000 Iranian pilgrims visit the holy cities in neighboring Iraq, but the figure rises to 4,500 pilgrims per day on special religious occasions, said an Iranian Hajj and Pilgrimage Organization official Wednesday.
November, 13, 2013 - 15:11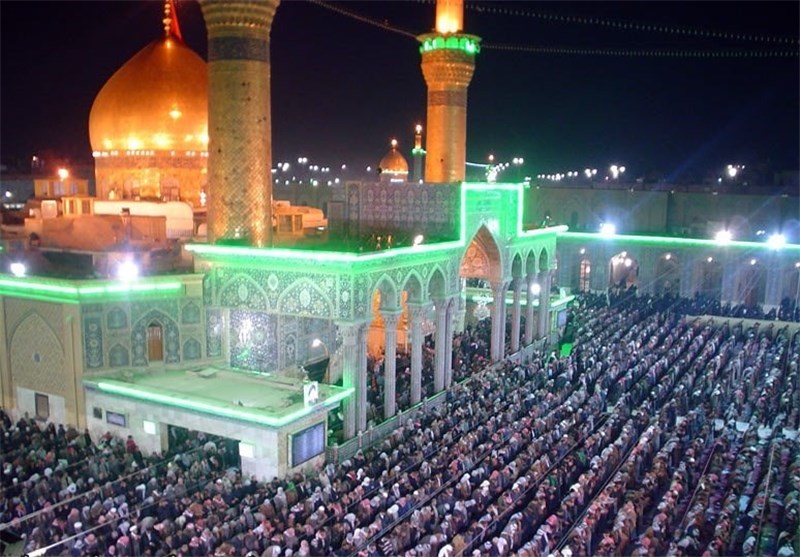 "Presently 3,000 of our citizens are entering Iraq through land and air borders for pilgrimage, but this figure will, on special occasions, increase to 4,500 people a day," said the caretaker of Iraq Holy Sites Office of the Hajj and Pilgrimage Organization Mohsen Nezafati.
Six of Twelwer Shiite imams have been buried in Iraq.
The shrine of Imam Ali, Shiites' first imam, is located in Najaf, a town some 160 kilometers south of Iraqi capital of Baghdad. The city is now a great center of pilgrimage from throughout the Shiite Islamic world. It is estimated that only Mecca and Medina receive more Muslim pilgrims. As the burial site of Shiite Islam's second most important figure,the Imam Ali Mosque is considered by Shiites as the third holiest Islamic site.
Karbala, a town some 100 kilometers southwest of Baghdad, is home to the Imam Hossein Shrine. Karbala is famous as the site of the martyrdom of Imam Hossein (PBUH) , the third Shiite imam, and commemorations are held by millions of Shiite annually to remember it.
Kadhmiya, now a neighborhood in Baghdad, also hosts the shrines of two other Shiite imams, namely the seventh and ninth imams Musa al-Kadhim and his grandson Muhammad at-Taqi.
Samarra, a city 125 kilometers north of Baghdad,is home to the al-Askari Mosque, containing the mausoleums of the Shiite 10th and 11th imams, Ali al-Hadi and Hasan al-Askari, as well as the place from the twelfth imam, Muhammad al-Mahdi, known as the "Hidden Imam", went into occultation.
Shiite Muslims in Iran, Iraq and other countries mourn the martyrdom anniversary of Imam Hossein, grandson of the Prophet Mohammad (PBUH), in special processions.
Ashura, the 10th day of the first month in the Islamic lunar calendar, marks the day when Imam Hossein, along with 72 of his companions, was martyred in the battle against the second Umayyad caliph in the Iraqi region of Karbala, some 14 centuries ago.
This year's Ashura falls on Thursday.
Each year thousands of Shiites from Iran and other country travel to Karbala to mark the martyrdom of Imam Hossein (PBUH) near his shrine.