Curfew Renewed after Clashes in Pakistan
TEHRAN (Tasnim) – Pakistan reimposed a curfew in the northern city of Rawalpindi after clashes that have claimed at least nine lives, officials said.
November, 17, 2013 - 11:38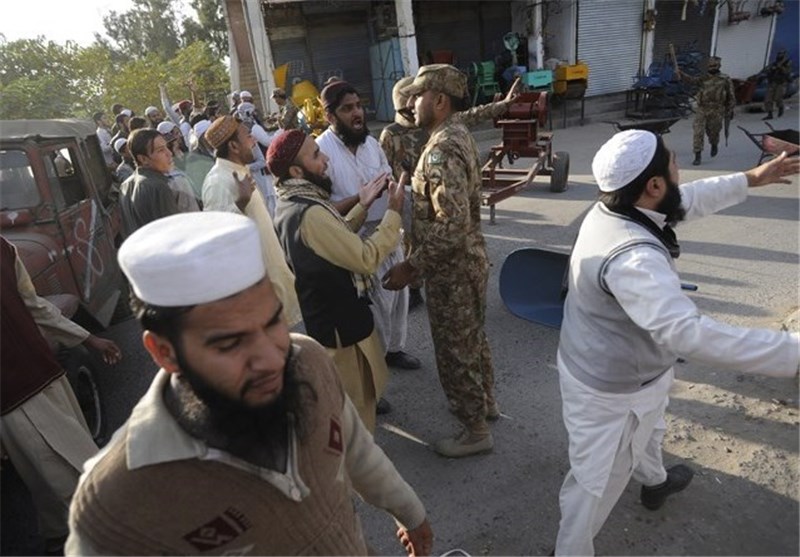 The curfew was briefly suspended on Saturday night, but was back in place by Sunday morning, with army units patrolling the city in order to keep the peace.
On Sunday, authorities also extended a cellphone services suspension from Rawalpindi to neighboring Islamabad, the Pakistani capital. The suspension will last until 2:00pm local time (09:00 GMT) on Sunday, Al Jazeera reported.
The initial curfew was imposed after at least nine people were killed and 50 wounded in clashes at a Muslim religious procession on Friday.
Violence also erupted in the southern city of Multan and Chishtian town, where authorities called in troops to maintain law and order.