Commander Underlines Basij's Active Part in Cyberspace
TEHRAN (Tasnim) – Commander of the Iranian Basij (volunteer) Force said his forces have managed to break the enemies' monopoly in the cyberspace, adding that a whole host of trained bloggers are tasked with defending the values and achievements of the Islamic Revolution in the virtual space.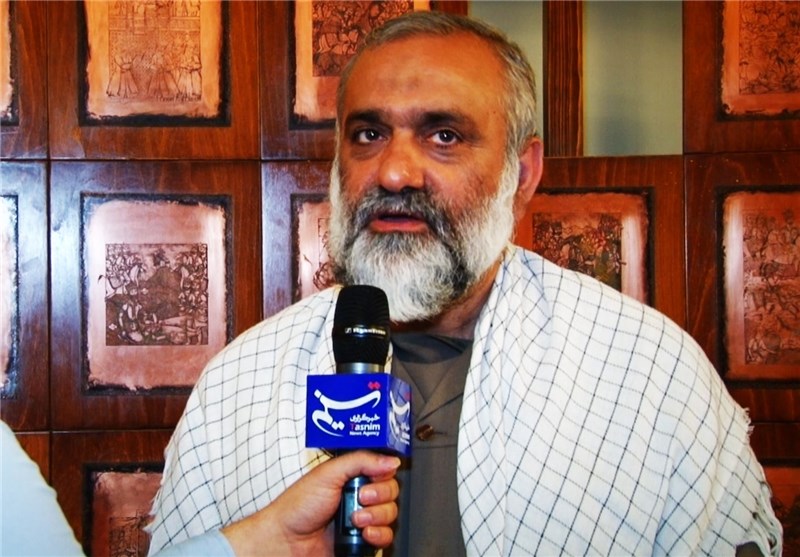 Speaking in a Sunday meeting in Tehran, Brigadier General Mohamad Reza Naqdi stated that between 2004 and 2011, a one-way trend prevailed in the country's virtual space, which was in full control of the adversaries of the Islamic Revolution.
"But now we are witnessing that hundreds of informational centers of Basij and defenders of the (Islamic) revolution act in the cyberspace, and tens of thousands of weblogs, which advocate the achievements of the revolution in an organized and trained manner, are active in the virtual space."
In relevant remarks on September 14, General Mohammad Ali Asudi, a cultural official with the Islamic Revolution Guards Corps stressed that that the IRGC is fully prepared to neuter any threat, particularly the enemies' ongoing soft war against the Islamic Republic.
"The IRGC deems itself duty-bound to be ready in the face of any threat," Asudi said at the time.
"The threat that is posed to the (Islamic) revolution and people of the country today is the soft war," the Iranian general warned.
He also added that the IRGC forces have carried out "fundamental planning" both to fight and prevent the soft war, and that all soft-power factors have been employed for an all-out confrontation with soft war.
Earlier this year, Iran launched a base to counter enemy's soft war.
The base is tasked with policy making in the state and military affairs to counter the soft war (tactics) of the enemies of the Islamic Republic in a more defined manner.
Soft war is a term used by Iranian officials to refer to the cultural invasion and soft intelligence tactics used by foreign countries deemed hostile toward Iran.
The center, which has been staffed by officials from the armed forces as well as from other state organizations, seeks to coordinate issues concerning soft power and soft war in the armed forces and their relations with other state bodies.