Indonesia Recalls Envoy to Australia
TEHRAN (Tasnim) – Indonesia is recalling its ambassador to Australia over allegations that Canberra listened in on phone conversations of the Indonesian president.
November, 18, 2013 - 15:34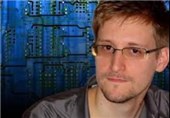 Indonesia said the ambassador was being called to Jakarta for "consultations".
The move by Jakarta comes as the Australian Department of Defence and the Defence Signals Directorate, or DSD, (now known as the Australian Signals Directorate), has been accused of monitoring the phone calls of Indonesian President Susilo Bambang Yudhoyono, his wife Kristiani Herawati, as well as eight other high-ranking officials, including the vice president, Boediono.
The latest leak, provided in May 2013 by NSA whistleblower Edward Snowden, was released jointly by The Guardian newspaper and the Australian Broadcasting Corporation on Monday, and will likely aggravate another diplomatic firestorm between Canberra and Jakarta.
The top secret material from the DSD is in the form of a slide presentation, dated November 2009, and divulges information on the monitoring of mobile phones just as 3G technology was being introduced in Asia, RT reported.
In one of the presentations, entitled Indonesian President Voice Events, a graphic of calls is given on Yudhoyono's Nokia handset over a 15-day period in August 2009. The data provides CDRs – call data records – which record the numbers called, the duration of communications, and whether the transmission was a voice call or SMS.
The Australian spy agency "appears to have expanded its operations to include the calls of those who had been in touch with the president," the report indicated. Another slide, entitled Way Forward, gives the simple command: "Must have content," perhaps a reference to encrypted material.
Attached to the bottom of each slide in the 2009 presentation is the DSD slogan: "Reveal their secrets – protect our own."
Also named in the surveillance slides are Dino Patti Djalal, then-foreign affairs spokesman for the president, who recently resigned as Indonesia's ambassador to the US and is seeking the candidacy in next year's presidential election for Yudhoyono's Democratic party, and Hatta Rajasa, current minister for economic affairs and potential presidential candidate for the National Mandate party. Hatta served at the time of the surveillance as minister for transport; his daughter is the wife of the president's youngest son.
Tensions between Canberra and Jakarta began in October when top secret files revealed by the German newspaper Der Spiegel and published by Fairfax newspapers showed that Australian diplomatic posts across Asia were being used to intercept communications.