Speaker: US Officials Falsify Details of Geneva N. Deal
November, 27, 2013 - 16:30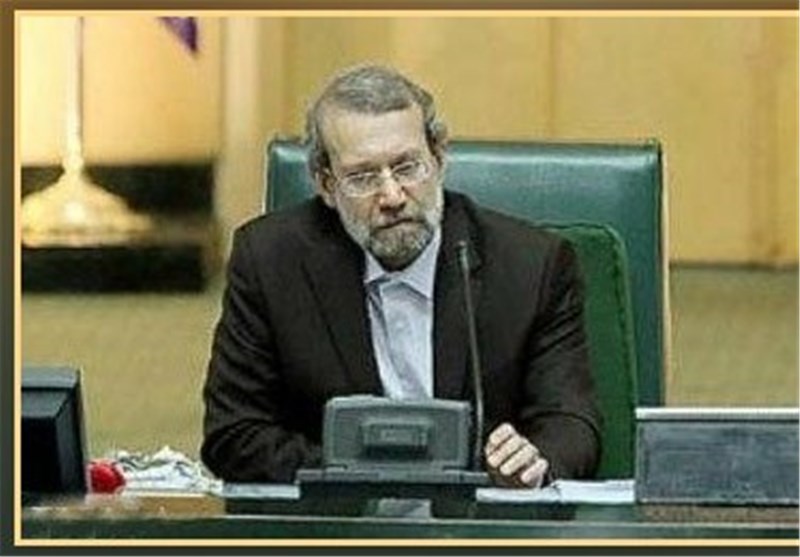 TEHRAN (Tasnim) – The recent nuclear deal struck between Tehran and six major world powers implicitly acknowledges Iran's right to enrich uranium, Iranian parliament speaker said, and added that US officials have resorted to falsification of details of the accord.
"As far as I remember, the US officials had expressed their positive view on Iran's enrichment (activities) both in verbal and written form, but they are now lying and raising other issues," Ali Larijani said in an open session of the parliament on Wednesday, after Foreign Minister Mohammad Javad Zarif briefed the legislators on the nuclear deal between Tehran and the Group 5+1 (the five permanent UN Security Council members plus German) in Geneva.
Iran and the G5+1 (also known as the P5+1 in diplomatic shorthand) signed a six-month deal on Tehran's nuclear program after three rounds of intensive talks in the Swiss city of Geneva on November 24.
Referring to the remarks made by Zarif, who provided a detailed description of the nuclear talks and the consequent interim deal in the legislature, Larijani said Iran's right to uranium enrichment activities has been mentioned both in the preamble and in the future prospect of the document agreed between Iran and the six powers.
"If they (Americans) have a different definition and perception of the subject (enrichment), this is their own problem," the Iranian speaker noted.
He further called on the negotiating parties in nuclear talks to remain committed to the accord and not to make comments that would result in "mistrust".
The November 24 agreement said Iran and the major powers aimed to reach a final deal that would "involve a mutually defined enrichment program with mutually agreed parameters consistent with practical needs, with agreed limits on scope and level of enrichment activities, capacity, where it is carried out, and stocks of enriched uranium, for a period to be agreed upon."
Iranian officials point to the mention of an enrichment program as a stipulation that shows Tehran will be allowed to keep it. Western officials, however, say it means no such thing and emphasize all the limits described in the text.
Elsewhere in his speech, Larijani explained that Iran's right to enrich uranium for civilian purposes does not need the confirmation of US authorities.
He reiterated that the Islamic Republic, as a signatory to the Non-Proliferation Treaty (NPT), is definitely entitled to the enrichment rights, even though it does not apply that right.
The parliament speaker also made clear that settlement of the standoff over Tehran's nuclear program needs "internal solidarity", and urged full support for the Iranian negotiators engaged in the nuclear talks to enable them to succeed in reaching a final deal.
Soon after the deal, President Hassan Rouhani said that Tehran's nuclear deal with world powers signalled an acceptance of uranium enrichment in Iran and that punitive sanctions were starting to crumble.
"Iran's right to uranium enrichment on its soil was accepted in this nuclear deal by world powers," he said.