President Rouhani Reiterates Iran's Support for Syrian Nation
TEHRAN (Tasnim) – Iranian president Hassan Rouhani in a telephone talk with his Syrian counterpart Bashar al-Assad once again stressed Tehran's support for the Syrian nation and peaceful solution to the crisis in the Arab country.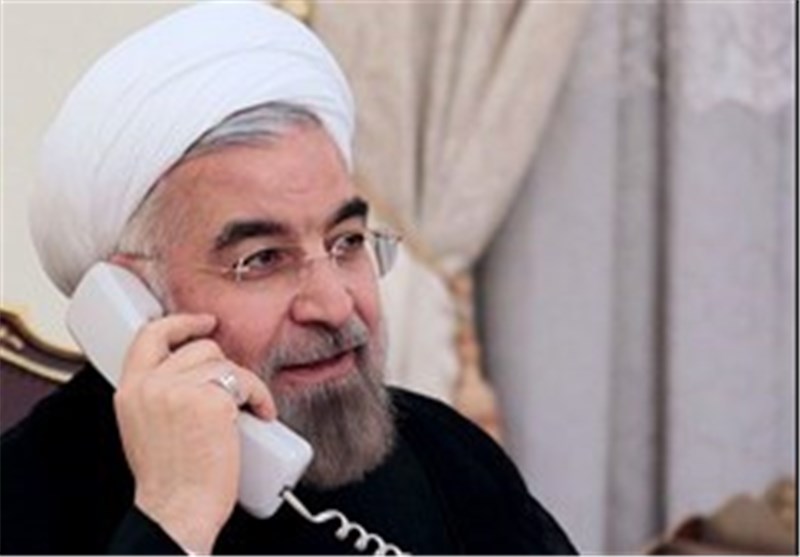 In his Wednesday phone conversation, the Iranian president condemned the terrorist activities in Syria and also voiced Tehran's opposition to military intervention in the crisis-hit country.
The terrorist activities carried out by foreign-sponsored militants and Takfiri extremists in Syria are threats not only for the Syrian nation, but also for the whole region and the international peace and stability, Rouhani underlined.
"There is no military solution to the crisis in Syria, and restoration of stability and peace in the friend country of Syria is one of the objectives pursued by the Islamic Republic of Iran," Rouhani said.
The Iranian president also voiced Tehran's concern over worsening conditions for the Syrian refugees given the growing insecurity in the country and the prospect of the approaching cold season.
"We will do our best to provide political and international assistance as well as humanitarian aid for the people of Syria," Rouhani stated.
The Syrian president, for his part, sympathized with the Iranian president and nation on the sad occasion of the November 19 terrorist twin bombings in front of the Islamic Republic Embassy in Beirut in which several innocent people were killed and injured.
Assad further pointed to Iran's peaceful nuclear program and congratulated Tehran over its recent nuclear deal with the six world powers in Geneva, and described it as "a victory not only for Tehran, but also for the entire developing countries around the globe."