Iran to Start Construction Work on 2nd Nuclear Plant in Bushehr
December, 01, 2013 - 12:49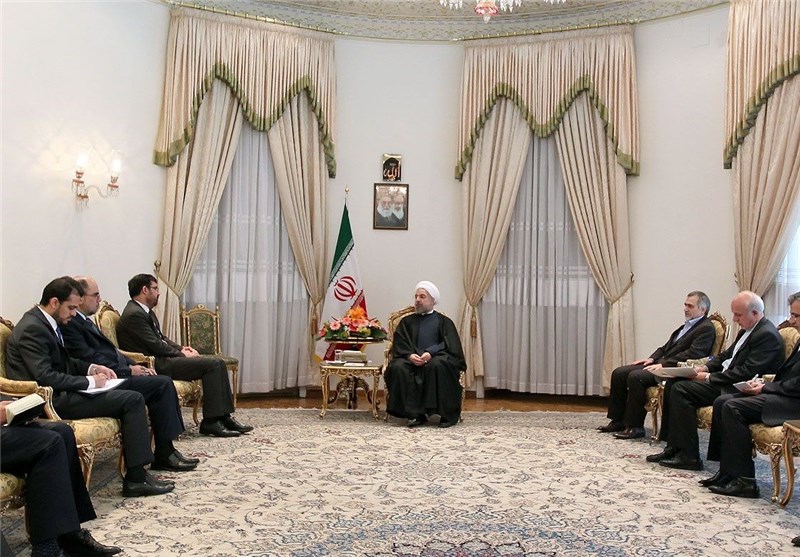 TEHRAN (Tasnim) – In addition to the Bushehr Nuclear power plant, Iran will soon start construction work on another nuclear power plant in the province of Bushehr which has a long coast on the Persian Gulf, said President Hassan Rouhani on Saturday.
"The first nuclear power plant is in operation in Bushehr province, and the construction of the second one will soon kick off ; development of new atomic power plants in the country will start in earnest and there will be nuclear reactors in most parts of Bushehr province," President Rouhani told a Bushehr provincial administrative session on Saturday night.
He then referred to the recent nuclear deal signed between Iran and six major world powers, namely the US, Britain, Russia, France, China and Germany (known as the G5+1 or P5+1 in diplomatic shorthan), saying the international atmosphere is less tense compared to the past, but stressed that "our enemies and rivals will not give up their hostility and rivalry."
On November 24, Iran and the G5+1 sealed an interim deal in the Swiss city of Geneva to lay the groundwork for the full resolution of the West's dispute with Iran over its nuclear energy program.
In exchange for Iran's confidence-building bid to limit certain aspects of its nuclear activities, the six world powers agreed to lift some of the existing sanctions against Iran and not to imposed new nuclear-related ones during the six-month period of the deal, which can be extended by mutual agreement.
Rouhani said that a big step has been taken in nuclear field as the six major world powers have admitted to Iran's nuclear rights, and expressed hope that by the end of the negotiations all sanctions imposed on the country over the last years would be lifted.
While Iranian officials stress that the deal tacitly recognizes Iran's right to enrich uranium, White House officials and Secretary of State John Kerry repeatedly said that Iran's assertion of a "right to enrich" uranium would not be recognized in an interim deal.
But the text says the "comprehensive solution" will "involve a mutually defined enrichment program with mutually agreed parameters," suggesting that the United States and its partners have already agreed that Iranian enrichment activity will continue indefinitely.
Iran maintains that this is no concession but is, rather, recognition of the country's inalienable right under the NPT to enrich uranium on its own soil.
Back to the issue of new power plants, Head of the Atomic Energy Organization of Iran (AEOI) Ali Akbar Salehi has said Iran and Russia are in talks to build another nuclear plant at Bushehr, with construction set to begin in 2014.
"With the progress made in the Geneva talks, next year we will see the start of construction on another nuclear power plant in Bushehr," said Salehi.
Iran has said it aims to produce 20,000 megawatts of electricity from nuclear power. Iran's only nuclear power plant, which produces 1,000 megawatts, came into service in 2011 after years of delay.