Western Media after Promoting Own Norms in Iran: Tasnim Chief
December, 09, 2013 - 15:44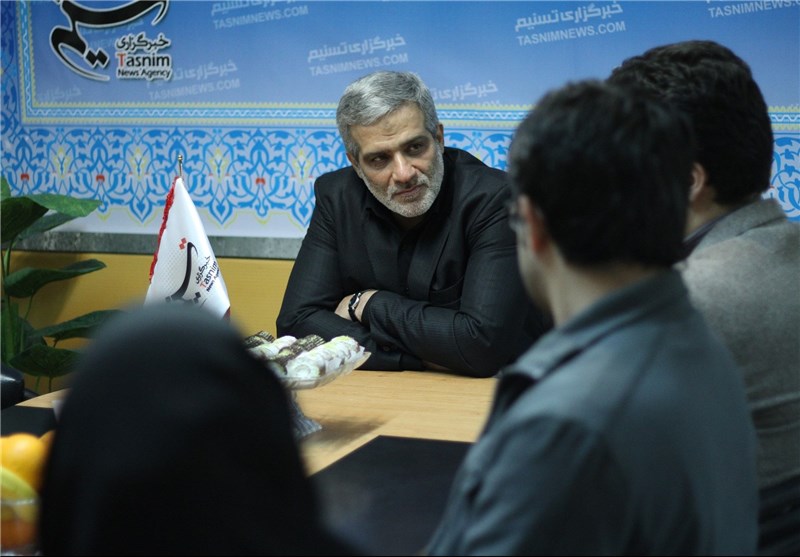 TEHRAN (Tasnim) – The western media are pursuing the objective of promoting the western lifestyle and norms in Iran, said Majid Qolizadeh, the managing director of Tasnim News Agency on Monday.
"Most of the satellite networks' efforts are aimed at promoting and conveying the western lifestyle," said Qolizadeh during the opening ceremony of a Tasnim provincial office in Iran's northern Gilan province.
Qolizadeh described a society's culture as among the most fundamental issues, saying the Iranian media must shoulder the heavy responsibility of safeguarding the Islamic-Iranian culture which has come under the "cultural onslaught" of the enemies.
The Supreme Leader of the Islamic Revolution Ayatollah Seyed Ali Khamenei had in September 2011 highlighted the issue of the perils of the western cultural onslaught.
"The cultural onslaught issue which we have put great emphasis on today is a clear reality that will not go away through denying," said the Supreme Leader.
"So we should try to wake up and realize that our culture and our society are threatened. Even the origins of our national and Islamic cultures are in danger," said the leader.
Earlier this year, Iran launched a base to counter enemy soft war.
The base is tasked with policy-making in the state and military affairs to counter the soft war (tactics) of the enemies of the Islamic Republic in a more defined manner.
Soft war is a term used by Iranian officials to refer to the cultural invasion and soft intelligence tactics used by foreign countries deemed hostile.
The base seeks to organize the issues concerning soft power and soft war in the armed forces and their relations with other state bodies.
The body is comprised of a number of elements of the armed forces as well as other state organizations.