Rouhani Calls for United Front against Terrorism
December, 15, 2013 - 16:36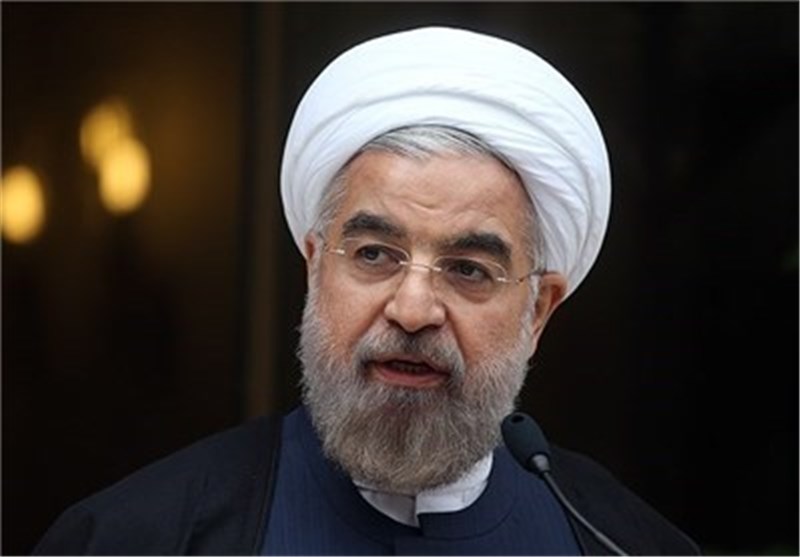 TEHRAN (Tasnim) – As more Iranians have lost their lives to terrorist activities in Iraq, President Hassan Rouhani talked with Iraqi premier on the phone on Sunday to call for tougher security measures and a united front against the menace of terrorism.
"Those who have plunged the region into crisis through arming, funding and training terrorists will eventually see their support backfiring on them," said the Iranian president in his phone talk with the Iraqi Prime Minister Nouri al-Maleki.
"The countries involved in such acts are responsible and should be held accountable for them."
Such moves are aimed at sowing the seeds of discord in Iraq, preventing the development of the country and sabotaging the growing ties between the two neighbors, said President Rouhani.
"We must fight terrorism in a united manner. This act (killing of 20 Iranian gas pipeline workers) showed that the extremists and the terrorists have targeted both the material and spiritual interests of various Iraqi ethnic and religious groups," added Rouhani.
The Iranian president also urged the Iraqi premier to spend greater efforts to ensure the security of the Iranian contractors and companies working in Iraq.
Prime Minister Maleki, too, said in the phone talk that he had issued orders to identify, apprehend and prosecute the perpetrators of the deadly terrorist act.
He also sympathized with the Iranian president and nation on the sad event that claimed the lives of 20 Iranian engineers, technicians and gas pipeline construction workers.
"Such moves have roots in sectarian acts, and the terrorists intend to turn Iraq into a backward nation," he said.
Masked gunmen on Friday shot dead 25 people, including 20 Iranians, working on a pipeline outside the northeastern Iraqi town of Muqdadiya, some 80 kilometers northeast of Baghdad. Five other Iranians and two Iraqis were injured in the terrorist attack.
Earlier reports put the death toll from the friday attack at 15 Iranian workers, along with 3 Iraqis.
No group has claimed responsibility for the attack on the workers, but the Iraqi arm of al-Qaeda is said to be active in the area.
The Iranian Foreign Ministry has strongly condemned the attack and said that an investigation has been launched to determine the full dimensions of the truth about the terrorist act.
Iran signed a deal in July to build a pipeline and import gas into Iraq to fuel three power plants in the provinces of Baghdad and Diyala, where the attack took place.
Violence in Iraq this year has reached a level not seen since 2008.
The UN has said the monthly death toll dropped to 659 in November, including 565 civilians and 94 members of the Iraqi security forces, compared with 979 in October.
But more than 7,150 civilians and 950 security forces personnel have now been killed since January, the highest annual toll since 2008.