Thai Protesters Vow to Hound PM, Cling to Promise to Thwart Poll
December, 24, 2013 - 16:29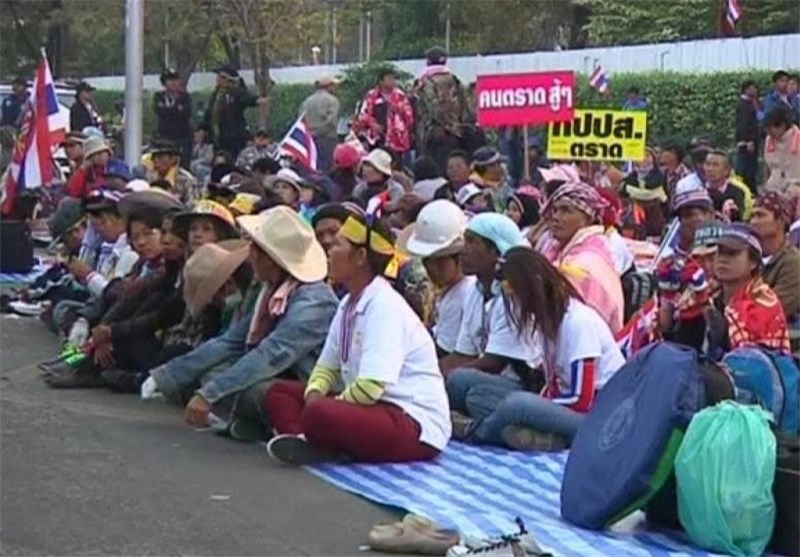 TEHRAN (Tasnim) - Thai anti-government protesters abandoned efforts to block candidates from signing up for a February election on Tuesday but vowed to hound Prime Minister Yingluck Shinawatra and thwart a poll she is expected to win.
The protesters want Thailand's fragile democracy to be suspended, fearing the February 2 election would only entrench the power of Yingluck's billionaire family, which is hugely popular among the rural poor of the populous north and northeast.
At their peak, rallies seeking to overthrow Yingluck and install an appointed government have attracted more than 200,000 people, with strong backing from Bangkok's middle classes. Many among the Bangkok elite believe rural voters have been bought off by populist policies that have fuelled government graft.
Thirty-five parties have signed up for the poll, despite attempts by protesters to stop them when registrations opened at a Bangkok sports stadium on Monday, Reuters reported
Protest leader Suthep Thaugsuban, a former deputy premier famed for fiery speeches, called off the blockade on Tuesday but promised to ramp up the campaign and chase Yingluck from office.
Yingluck, the sister of self-exiled former premier Thaksin Shinawatra, called a snap poll two weeks ago to try to deflate the protests. The noisy but mainly peaceful protests are driven by anger over Thaksin's influence over his sister's government.
"If Yingluck doesn't resign or stays until February 2, we will block all parts of Bangkok and will not allow a single Bangkokian to cast a vote," Suthep told supporters.
"If you see Yingluck, no matter where she is, please call us, or post it on social media and we'll send our mobile units to chase her everywhere," he said.
Yingluck has been in her Puea Thai Party's northern strongholds courting support while her credibility is attacked in Bangkok. She has been on the road for six of the past eight days and on Tuesday extended her trip until the New Year.