Senior Iranian, EU Negotiators to Meet Soon
TEHRAN (Tasnim) – Iranian deputy foreign minister and the European Union deputy foreign policy chief will meet within the next few days to conclude discussions held between experts from Iran and the six world powers about mechanism to implement Geneva deal signed between the two sides in November.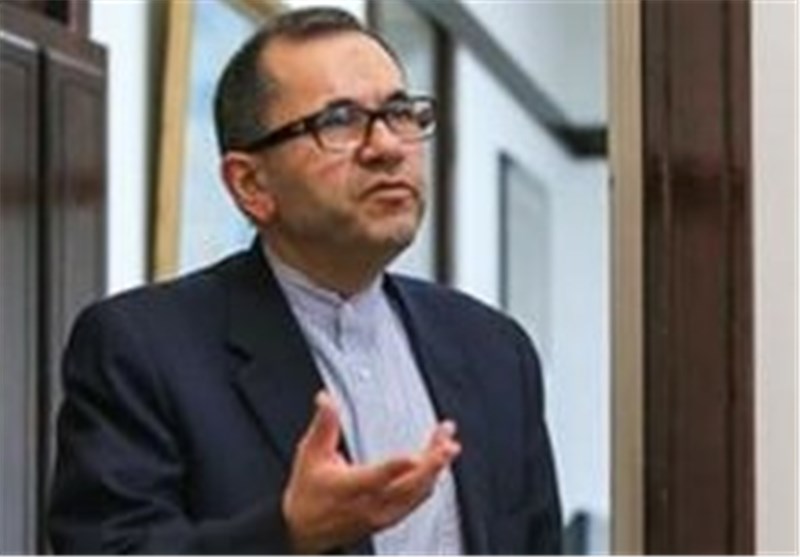 Iran's Deputy Foreign Minister for European and American Affairs Majid Takht Ravanchi said on Friday that the forthcoming meeting will take place within the next few days in one of the European cities.
The meeting will bring together Iranian Deputy Foreign Minister for Legal and International Affairs Seyed Abbas Araqchi and EU Deputy Foreign Policy Chief Helga Schmid, so that the two negotiators would resolve the issues remained unresolved during earlier expert-level talks between Iran and the Group 5+1 (the US, Britain, France, Russia, China and Germany), Takht Ravanchi said.
He said after the remaining issues were resolved by Araqchi and Schmid, the exact date for the implementation of the first step will be announced and after that the Joint Action Plan will be implemented based on the Geneva accord.
Iran and the Group 5+1 (also known as P5+1 or E3+3) on November 24 signed a six-month deal on Tehran's nuclear program based on which the world powers agreed to suspend some non-essential sanctions and to impose no new nuclear-related bans in return for Tehran's decision to freeze parts of its nuclear activities and to allow more inspection of its nuclear facilities.
The goal is to create a breathing space for a comprehensive agreement to be negotiated that the sides hope will be able to resolve for good the standoff over Iran's nuclear program after a decade of on-off meetings and failed attempts.
Earlier on December 31, 2013, Hamid Baeedinejad, the director general for political and international affairs at Iran's foreign ministry, said experts representing Iran and the six major world powers have reached common ground on how to carry out the Geneva deal.
"The two sides managed to reach an understanding on the implementation of the agreement and now, their views and interpretations (of the Geneva deal) are the same," Baeedinejad said at the time.
And in separate remarks, Araqchi had announced that "good progress" has been made during the latest round of talks in Geneva.
"In the third round of the technical and expert negotiations with the G5+1, we had relatively good progress, and the agreement was made on the executable mechanisms of the Geneva deal in most of the issues," he added.
As regards an agreed date for taking the first step of the Geneva accord, Araqchi said it would possibly happen before the end of January, noting that the main negotiations on the final step are set to begin afterwards.
"After the onset of that agreement (in late January), we will start the final talks on the Geneva deal in a span of two, three weeks, which constitute the main negotiations."