Thai Protesters March on, Defiant after Grenade Attack
TEHRAN (Tasnim) - Anti-government protesters marched defiantly through Thailand's capital on Saturday, with one group entering a police compound, undeterred by a grenade explosion the day before that wounded 35 demonstrators and killed one.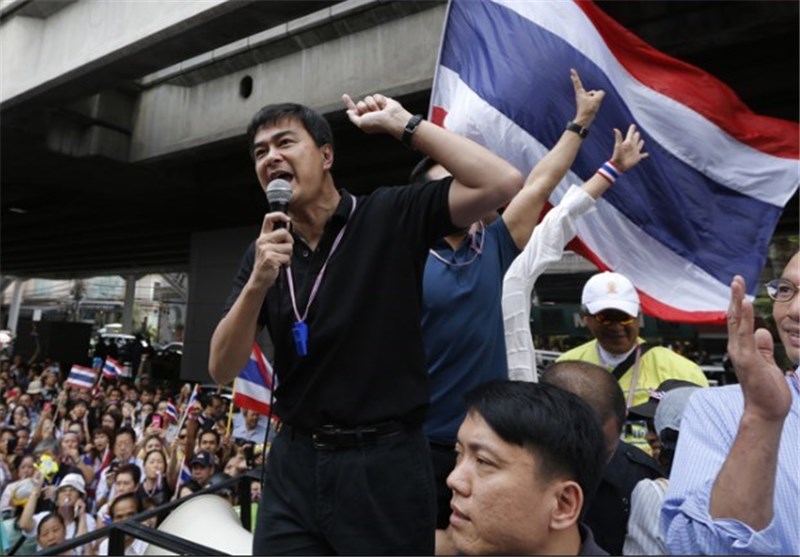 Friday's blast sent tension rippling through Bangkok after several days of relative calm that had suggested the movement to close down the government and force the resignation of Prime Minister Yingluck Shinawatra was running out of steam.
It was not clear who was behind the attack on the protesters. Their firebrand leader, Suthep Thaugsuban, blamed the government and said the incident would not dent the morale of thousands who this week stepped up a two-month agitation, blockading key arteries of the city and occupying ministries.
The incident, which comes just two weeks before a general election, heightens the risk of a move by the country's army to end an impasse that is starting to damage the economy, Reuters reported.
Boonyakiat Karavekphan, a political scientist at Ramkamhaeng University in Bangkok, said the attack had raised the chances of "a significant clash between the protesters and groups they perceive to be their enemies, the police or forces loyal to the government, in order to provoke some sort of military reaction and speed up chances of a military intervention".
The army has staged or attempted 18 coups in 81 years of on-off democracy, but it has tried to remain neutral this time, and many believe it will stay in its barracks.
"Isolated incidents of violence could provoke retaliatory actions over the weekend, but these are less likely to prompt military intervention than street clashes that lead to a large number of fatalities," the Eurasia political risk group said.