Syrian Opposition Threatens to Boycott Geneva Talks
TEHRAN (Tasnim) - Syria's main opposition group threatened on Monday to withdraw from the Geneva 2 peace conference after UN secretary Ban Ki-moon invited Iran to attend the negotiations, which are due to start on Wednesday in the Swiss town of Montreux.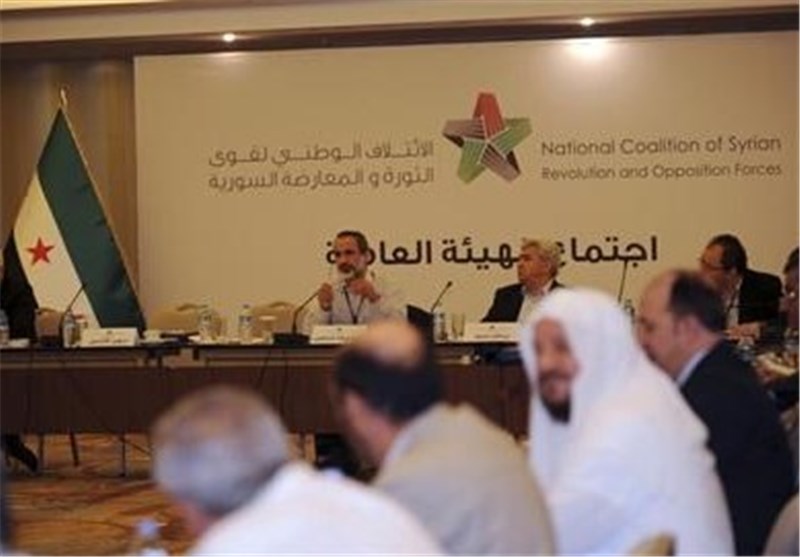 A spokesman for the Syrian National Coalition, Louay Safi, announced on Twitter that the opposition group would boycott the peace conference "unless Ban Ki-moon retracts Iran's invitation".
The threat comes just hours after international leaders had praised the coalition's decision to take part in the peace talks, AFP reported.
Syrian opposition members appeared to be caught off guard by Ban Ki-moon's announcement late Sunday. The UN leader told a news conference that he had issued the invitation to Iran, a key backer of President Bashar al-Assad, after lengthy talks with Iranian Foreign Minister Javid Zarif.
"Foreign Minister Zarif and I agree that the goal of the negotiations is to establish, by mutual consent, a transitional governing body with full executive powers," Ban told reporters.
"He assured me again and again that Iran, if they are invited, then they will play a very positive and constructive role," the UN secretary-general added.
Iran's participation would mean that all key countries involved in Syria's civil war will be present at the opening of the peace conference.
The United States insisted that the UN invitation offer was conditional on Iran backing calls for a transitional government in Syria.