UN Decision to Revoke Invitation to Syria Talks "Regrettable": Iran
TEHRAN (Tasnim) – The Iranian foreign ministry dismissed the UN Secretary General Ban Ki-moon's decision to retract his invitation to Iran to attend the Geneva 2 peace conference on Syria as "regrettable", and called on the UN Chief to publicize the real reason for his decision.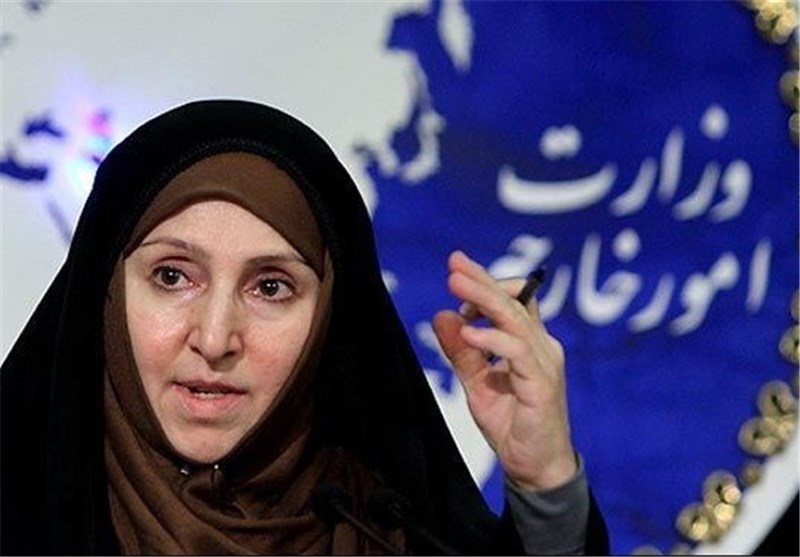 Speaking in her weekly press conference here in Tehran on Tuesday, Iranian Foregin Ministry Spokeswoman Marziyeh Afkham said the UN chief's decision to withdraw from his invitation to Iran has been made under pressure, and described Ban's change of heart as regrettable.
Ban Ki-moon could have announced the real reasons for the withdrawal of Iran's invitation to the Geneva 2 conference, Afkham stated.
Her remarks came after Ban's spokesman Martin Nesirky announced at a press briefing at the UN headquarters in New York on Monday that Iran was no longer welcome at the initial day of the talks in the Swiss city of Montreux on Wednesday.
This comes after the UN chief had on Sunday officially invited Iran to attend the first day of the conference on January 22, when preliminary talks in a meeting of foreign ministers are due to open in the Swiss city.
Elsewhere in her press conference, Afkham reaffirmed Iran's rejection of any precondition for its presence in the Geneva peace talks on Syria, and said, "We have never demanded to participate in the Geneva 2 (conference)… We have explicitly announced that we would not accept any precondition."
Ban Ki-moon's change of heart is believed to come under the influence of the US, as he had on Sunday described Iran as "one of the important neighboring countries" that needs to participate in the long-awaited Geneva 2 peace talks.
But the United States, Britain, Saudi Arabia and the foreign-backed Syrian opposition were strongly opposed to Iran's participation in the event.
The US said earlier that the UN must take back its invitation unless Tehran publicly backs the 2012 roadmap to establish a transitional government in Syria, and the so-called Syrian National Council (SNC) threatened to skip the Geneva 2 conference entirely.
The Geneva 1 final communiqué, issued on 30 June 2012, outlines measures for a transition of power in Syria, and its key demand means Syrian President Bashar al-Assad will have to step down.
But Iranian officials have on different occasions made clear that they would not endorse the conclusion of the previous conference as a basis for the upcoming talks.