Egypt Tense ahead of Uprising Anniversary
TEHRAN (Tasnim) - Egypt is bracing for widespread demonstrations on the third anniversary of the uprising that led to the fall of Hosni Mubarak, a day after a string of bombs killed five people in Cairo.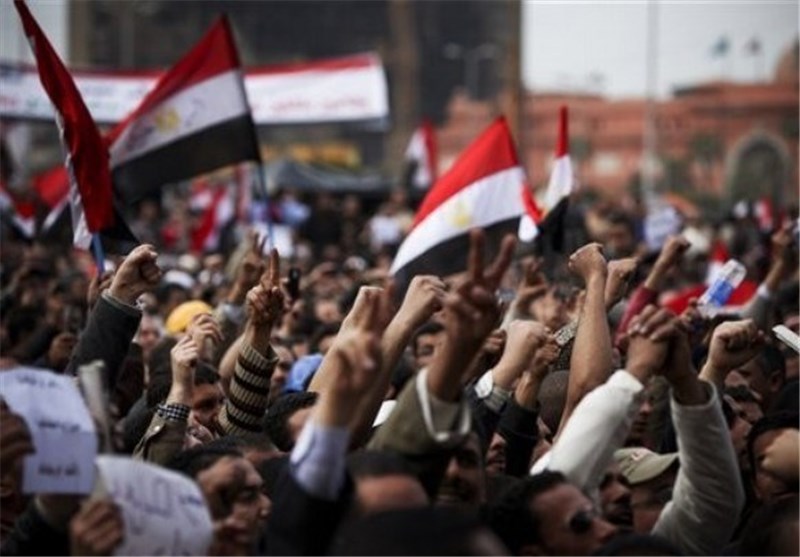 Opponents of the current army-backed interim government are expected to hold demonstrations on Saturday, with some calling for the return of the president, Mohamed Mursi, who became the first elected Egyptian president in 2012 but was removed from power last year in a military intervention backed by popular support.
The military and interim government has since suppressed support of Mursi, killing hundreds of demonstrators and outlawing his organisation, the Muslim Brotherhood.
Backers of the current government have also called for mass rallies, Al Jazeera reported.
Security forces have blocked off areas of the capital. Tahrir Square, the epicentre of the popular revolt that toppled Mubarak in 2011, was closed on Saturday ahead of commemorations.
Mubarak was forced to step down on February 11, 2011 after 18 days of demonstrations in which an estimated 850 people were killed.
The tensions come a day after four bombs killed six people and injured more than 80 in attacks targeting security forces in the capital.