Ukraine's Prime Minister Submits Resignation
TEHRAN (Tasnim) - In a statement Tuesday on the government website, Ukrainian Prime Minister Mykola Azarov offered his resignation in order to encourage what he called "social-political compromise" in the crisis-torn nation.
January, 28, 2014 - 15:50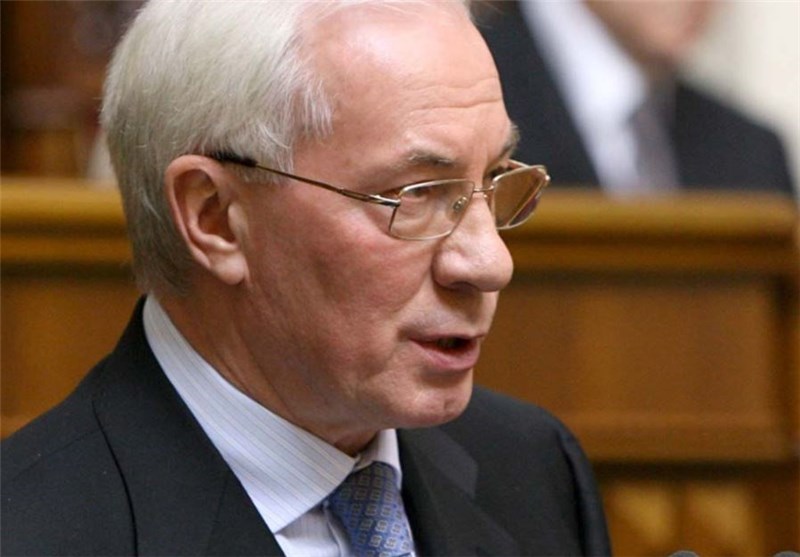 This follows President Viktor Yanukovich's decision on Monday to repeal some of the harsh anti-protest laws restricting demonstrators.
Eliminating the laws, which is likely to be done in a special parliament session Tuesday, appears to be a serious step back for the government, France24 reported.
Ukraine has been gripped by anti-government protests for two months. The protests started after Yanukovich abruptly decided to turn his back on an EU agreement but have snowballed to reflect a variety of grievances over economic and social hardship, as well as a desire for greater local autonomy.
The crisis was aggravated in recent days after protesters and police clashed violently. Protests have now spread across the country, including to the east, a region usually supportive of the Yanukovich government.
Azarov's resignation must be accepted by the president, but that appears to be only a formality. Yanukovich last week offered the premiership to Arseny Yatsenyuk, one of the opposition's top figures. Yatsenyuk turned down the offer on Monday.