Bahrainis Denounce Dissolution of Shiite Council by Manama Regime
TEHRAN (Tasnim) - Bahraini demonstrators took to streets to protest against the dissolution of a prominent Shiite clerical council by the Al Khalifa regime.
January, 30, 2014 - 17:35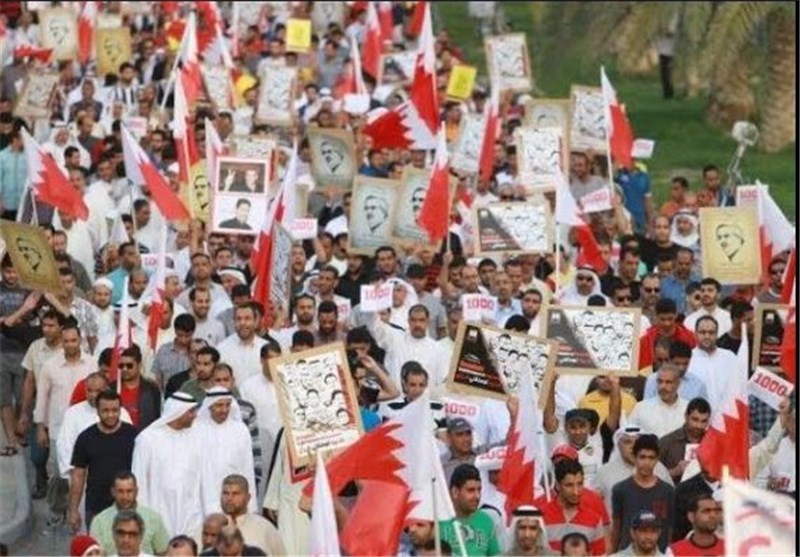 The protesters rallied across the country on Wednesday to censure the regime for dissolving the Islamic Scholars Council.
The protest was held in a number of locations, including the northeastern island of Sitra, the northwestern town of Diraz, and the residential area of Saar in the west of the capital, Manama.
Earlier in the day, a court in the tiny Persian Gulf country ordered the dissolution of the clerical group, Press TV reported.
Following the dissolution, the al-Wefaq National Islamic Society, the main opposition bloc in the country, censured the move, saying that "the regime has declared war on Shiites."
In Diraz, the protesters also condemned the killing of a young boy in a protest rally by the regime.
Since mid-February 2011, thousands of pro-democracy protesters have staged numerous demonstrations in the streets of the tiny Persian Gulf country, calling for the Al Khalifa royal family to relinquish power.
On March 14, 2011, troops from Saudi Arabia and the United Arab Emirates invaded the country to assist the Bahraini government in its crackdown on the peaceful protesters.
According to local sources, scores of people have been killed and hundreds arrested.
Physicians for Human Rights says doctors and nurses have been detained, tortured, or disappeared because they had "evidence of atrocities committed by the authorities, security forces, and riot police" in the crackdown on anti-government protesters.