Iran Upgrades Hawk Air Defense Missile System
TEHRAN (Tasnim) – Experts at the Iranian air defense base have upgraded and improved the capabilities of the country's Hawk missile systems, a senior Iranian air defense commander announced.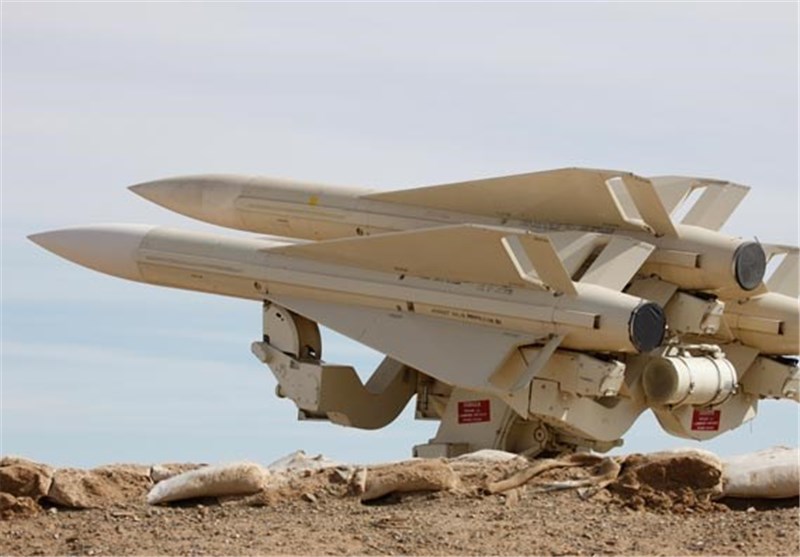 Commander of Khatam al-Anbiya Air Defense Base Brigadier General Farzad Esmaili said young and talented technicians at the air defense base have upgraded and optimized different specifications of the Hawk missile system.
He added that the effective range of the mid-altitude radars of the missile system has been doubled, adding that the new optimized radars have the capabilities of the modern radar systems.
The commander further said that the range of the low-altitude radars has also been doubled compared to its previous version.
Both the middle and the low altitude radars has now the unique capability to engage in electronic warfare, Esmaili said, adding that they previously versions lacked the specification.
He added that the optimized version of Hawk missile system is now 40% stronger in detecting and targetting capability.
Brigadier General Esmaili had on January 28 unveiled two home-made simulators for Hawk and Skyguard air defense missile systems.
The simulators for Hawk and Skyguard missile systems, which have been designed and become operational by the Iranian local experts, have better characteristics in comparison with the actual systems, Brigadier General Esmaili told reporters in a ceremony to unveil the new products.
The commander also noted that the domestically-made simulators are capable of simulating the aerial targets of different classes, including various types of missiles, aircraft, choppers and unmanned aerial vehicles (UAVs).
The new simulators' components are manufactured inside the country, the commander added, and explained that they can create electronic warfare conditions and even assess the users' performance in confronting such kind of warfare.