Unpaid Rice Farmers Protest as Thai Government's Problems Mount
TEHRAN (Tasnim) - Hundreds of farmers rallied outside Thailand's justice ministry on Monday to protest against the state's failure to pay them for rice bought under a controversial subsidy scheme that the caretaker administration in Bangkok is struggling to fund.
February, 10, 2014 - 14:42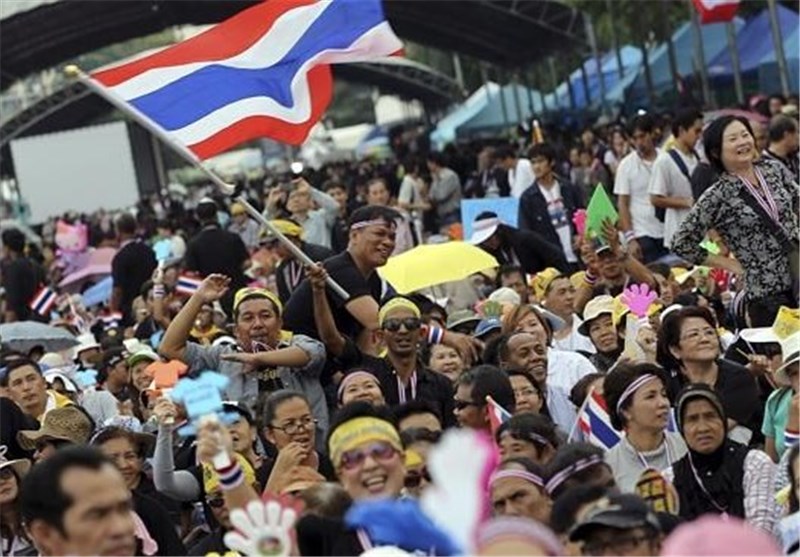 The rice program was a signature policy of Prime Minister Yingluck Shinawatra, who was swept to power in 2011 with the help of millions of rural votes, but has become one of the biggest threats to her grip on power.
Farmers' leaders said they planned to march later on defense ministry offices in northern Bangkok that have been Yingluck's temporary headquarters since a campaign by anti-government protesters to disrupt normal business in the capital forced her to relocate in January.
"We have increased security in preparation for the farmers' protest," Paradorn Pattanathabutr, Thailand's National Security Chief, told Reuters. "The prime minister has not changed her schedule and will be working from the defense office as usual."
The protest movement in Bangkok that is trying to drive Yingluck from office has found much of its support from middle-class, urban taxpayers appalled at what they see as corruption and waste in the rice scheme. Demonstrations began in November.
Yingluck has led a caretaker administration since December, when she dissolved parliament and called a snap election in an attempt to end the street protests, the latest installment in eight years of on-off political turmoil that began with the ousting of her brother, Thaksin Shinawatra, in a 2006 coup.
Disruption to the February 2 poll prevented voting from being completed everywhere, meaning the government remains a caretaker administration with limited spending powers until the vacant seats in parliament can be filled.
That could take months, with the political paralysis taking an increasing toll on an already flagging economy.
Adding to the sense of drift and deadlock, the government has become embroiled in an arcane dispute with the Election Commission over who has the power set a new polling date.
The commission said on Monday it may have to seek a ruling from the Constitutional Court.