Unpaid Thai Farmers Call off Airport Tractor Protest
TEHRAN (Tasnim) - Thai farmers, angry about not being paid under a rice subsidy scheme, called off a tractor drive to Bangkok's main airport on Friday after an assurance they would get their money, a bit of welcome news for Prime Minister Yingluck Shinawatra.
February, 21, 2014 - 12:35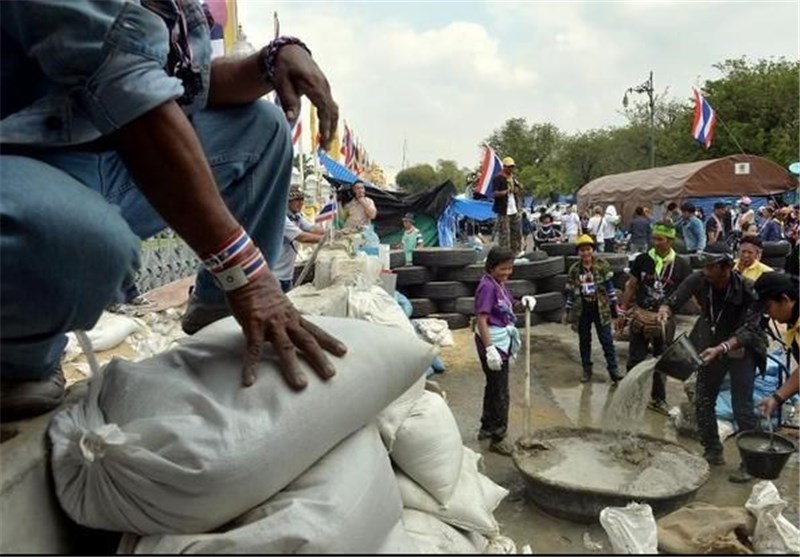 The subsidy program was among the populist policies pioneered by Yingluck's billionaire brother, Thaksin Shinawatra, a former prime minister central to a conflict that has divided Thais for years and triggered protests, violent at times, that have paralyzed parts of the capital for weeks.
The farmers had said they wanted to make a symbolic protest, with no plans to block air traffic as in 2008, when protesters forced Bangkok's two main airports to close for more than a week.
Former member of parliament Chada Thaiseth, speaking for the farmers gathered in Ayutthaya province, said they had been assured of payment, Reuters reported.
"The government will make payment next week. The farmers will head back now and will see whether the government will pay as promised," he told Reuters. "If it isn't delivered, we will return."
He said payments would be made via the state-owned Bank for Agriculture and Agricultural Cooperatives from next week.
The government said it would sell bonds to pay for the rice, a move likely to prompt criticism that it is acting beyond its remit.
Yingluck has headed a caretaker government with limited spending powers since calling a snap election in December. Voting this month was disrupted by her opponents, and it could be months before a new government can be installed.
Reuters Television estimated the number of protesting farmers at between 2,000 and 3,000 in a convoy of as many as 800 tractors, guaranteeing hours of road traffic chaos at least, if the protest had gone ahead.
In further good news for Yingluck, Moody's Investors Service affirmed Thailand's government bond rating at Baa1 with a stable outlook.