IRGC Official: Iran's Missile Capabilities Non-Negotiable
February, 22, 2014 - 13:10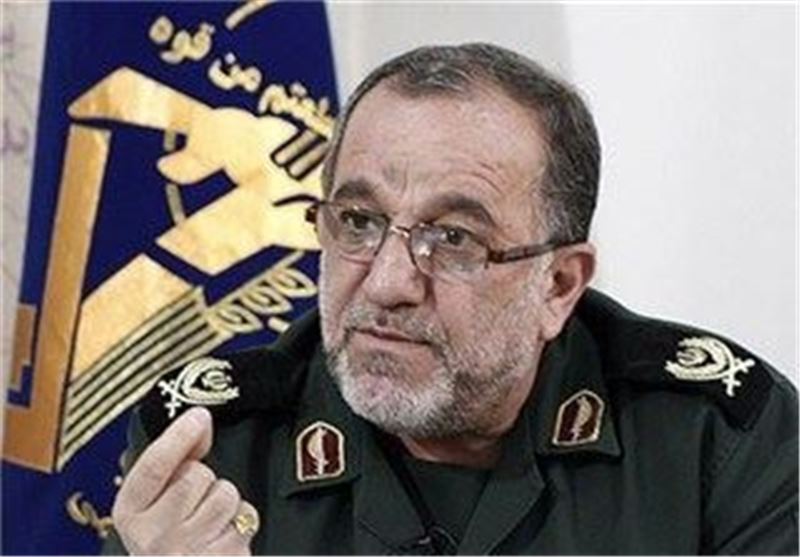 TEHRAN (Tasnim) - An official of the Islamic Revolution Guards Corps (IRGC) reiterated that the country's defense programs, including its missile capabilities, would never be subject to any negotiation.
"The Islamic Republic of Iran's ballistic missiles are among our red lines, and are non-negotiable," General Mohammad Ali Asudi, a cultural official at the IRGC, told the Tasnim News Agency on Friday in the Iranian city of Semnan.
He once again stressed that the talks between Tehran and the Group 5+1 (Russia, China, the US, Britain, France and Germany) merely relate to nuclear issues and nothing else.
General Asudi then took a swipe at the US officials for raising irrelevant discussions, such as Iran's missile capabilities, in the talks over Tehran's peaceful nuclear program, and added, "The Americans are not trustworthy… and have always proved that one could not trust them."
His comments are made in reaction to earlier comments by US Under Secretary of State for Political Affairs Wendy Sherman, who had claimed that Iran could continue developing ballistic missiles under a nuclear deal reached in Geneva, adding that the issue of Tehran's ballistic missile work would be addressed at a later time in a final agreement.
However, Iranian officials have on different occasions dismissed such claims, stressing that the talks between Tehran and the six powers exclusively deal with nuclear issues.
Iran and the G5+1 wrapped up the latest round of negotiations in the Austria capital of Vienna on Thursday.
The next round of talks between the two sides, aimed at reaching a comprehensive deal on Tehran's peaceful nuclear program, will be held from March 17 to 20 in Vienna.