Presidential Impeachment Bill Introduced in Ukrainian Parliament
TEHRAN (Tasnim) - A presidential impeachment bill was introduced in Ukrainian parliament on Friday evening.
February, 22, 2014 - 11:31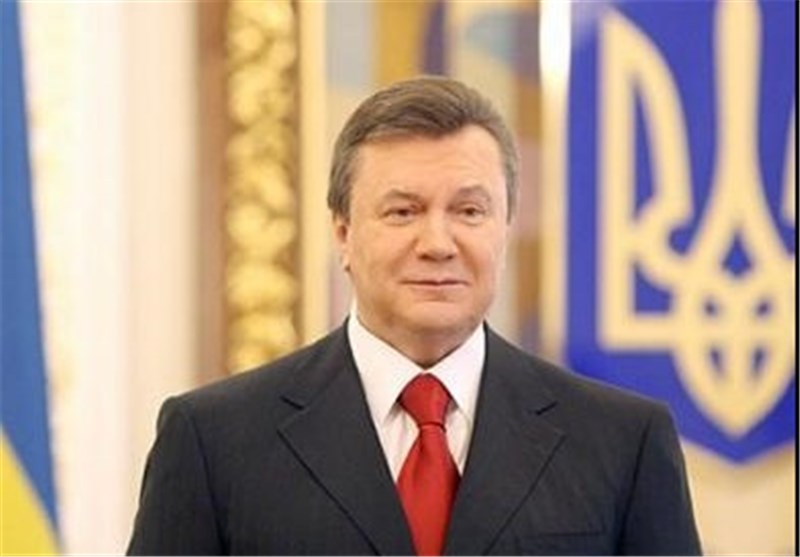 The bill was published on parliament's website, but no details were provided.
Soon after the bill's introduction, President Viktor Yanukovich left for Kharkov to attend a summit of south-eastern regions, according to media reports.
The new impeachment bill was authored by Nikolay Rudkovskiy, head of the Socialist Party in Ukraine, which is part of the ruling Party of Regions coalition.
Current Ukrainian legislation has an impeachment clause, though it is extremely complex and many argue it is practically impossible to enact, RIA Novosti reported.
The big step forward in talks was taken on Friday as Ukraine's President Viktor Yanukovich and opposition leaders have signed an EU brokered agreement on ending the political crisis in the country. Yanukovich announced early presidential elections and the return to the constitution of 2004, which limits presidential powers and widens the parliament's authority. Yanukovich also said a national unity government will be created.
Even though the deal was signed thousands are still protesting in central Kiev. Rioters are now in full control of Kiev's government district; they have taken over parliament, the president's administration quarters, the cabinet, and the Interior Ministry, protesters told tyzhden.ua.
The new deal was supported by many world players, including the UN. "The Secretary-General is encouraged by the agreement reached between President Yanukovich and opposition leaders on a process for the settlement of the crisis in Ukraine," UN statement said. Secretary-General Ban Ki-moon personally called Yanukovich to welcome the move. The UN also urged quick implementation of the agreement in order to deescalate the situation in Ukraine.
Despite the new deal, radical protesters have set their own ultimatum - a new wave of riots if Yanukovich does not step down before 10 a.m. on Saturday.
Opposition leader and head of the UDAR party Vitaly Klitschko was booed while speaking on stage at Maidan Square about the newly signed deal. Klitschko was booed while attempting to speak during a memorial service for a protester killed during recent clashes.