Leader's Adviser: US, Israel Plan to Disintegrate Syria
TEHRAN (Tasnim) - A senior adviser to the Supreme Leader of the Islamic Revolution warned against the ongoing plots hatched by the US and the Zionist regime of Israel for disintegrating the crisis-hit Syria.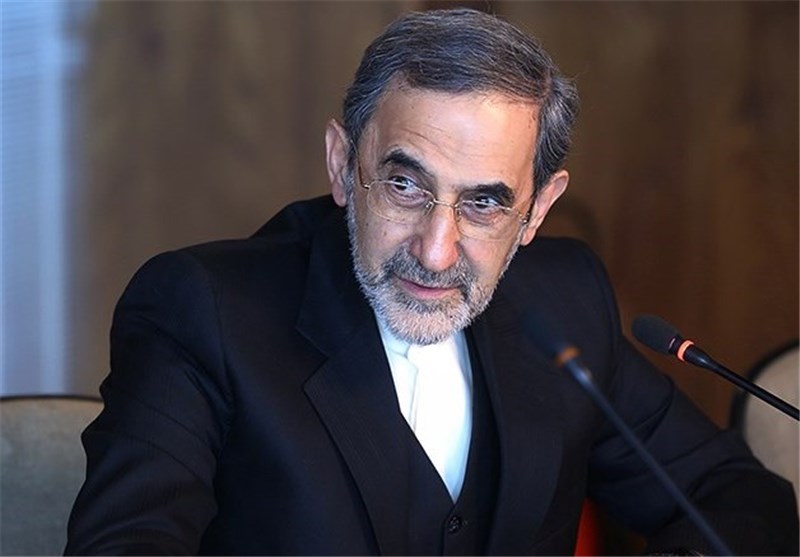 Speaking in a conference titled "Iran's Optimized Interests in the Caspian Sea" here in Tehran on Saturday, Director of the Strategic Research Center of Iran's Expediency Council Ali Akbar Velayati said the US and the Zionist regime of Israel are pursuing plans to disintegrate Syria.
Velayati said the US and Israel are hatching plots against Syria since the Syrian government is in the center of the resistance front against Israel.
He further pointed to Iran and Russia's common stance on Syria and their support for the Syrian government, and stated that Tehrna and Moscow should further boost mutual cooperation to support the Syrian government.
Syria's war that started in 2011 has so far killed over 130,000 people, driven more than a third of the country's 22 million people from their homes and made half dependent on aid, including hundreds of thousands cut off by fighting.
Earlier this week, Iranian President Hassan Rouhani stressed Iran's support for the establishment of security in Syria and free elections in the crisis-hit Arab country.
"It is very important for Iran that Syria will reach stability as soon as possible and gain the required preparedness for holding elections," Rouhani said in a meeting with Syria's Parliament Speaker Mohammad Jihad al-Laham on Tuesday.
The president also hailed the stances of Damascus in Geneva 2 peace talks on Syria and wished further successes for Syria on the path of establishing security and democracy.
The second round of talks between the delegations representing the Syrian government and the foreign-backed opposition in the Swiss city of Geneva ended on February 15 with both sides sticking to their positions.
The Syrian delegation said fighting terrorism should be the top priority while the so-called opposition insisted that the formation of a transitional government and resignation of President Bashar al-Assad must come first.
Damascus strongly rejects the demand, saying only the Syrian people can decide the issue.