Speaker Reasserts Iran's Right to Access Peaceful N. Technology
TEHRAN (Tasnim) – Iranian parliament speaker stressed on Monday that Iran's right to access nuclear technology for peaceful purposes will never be bargained over.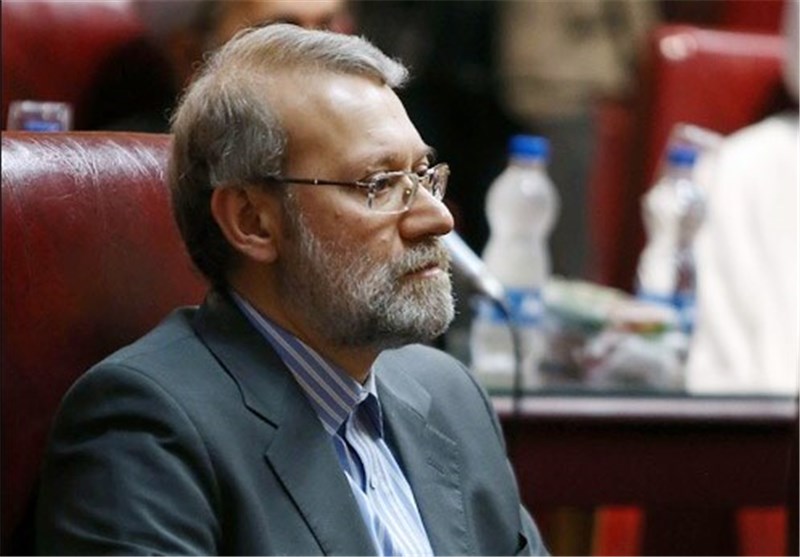 Speaking in a Monday session of the Iranian Parliament, Ali Larijani once again pointed to the peaceful nature of the country's nuclear activities, saying the Islamic Republic seeks to "assert its rights" in the ongoing nuclear negotiations with six world powers.
His comments come only a day before a fresh round of talks between Iran and the Group 5+1 (Russia, China, the US, Britain, France and Germany) over Tehran's nuclear case.
Delegates from the two sides are slated to convene in the Austrian capital of Vienna as early as Tuesday to start drafting the text of a final agreement to end the decade-long standoff on Iran's peaceful nuclear program.
Elsewhere in his remarks, Larijani made it clear that the Iranian negotiators would never relinquish any of the country's undeniable nuclear rights, including uranium enrichment or research and development activities.
The speaker further underlined that the ongoing negotiations between Iran and the sextet of countries exclusively revolve around the "nuclear issue and nothing else".
He also reminded the western powers that unlike previous negotiations during which Iran showed flexible stance, the Islamic Republic will take a firm position in the forthcoming round of nuclear talks.
In relevant comments on Sunday, Supreme Leader of the Islamic Revolution Ayatollah Seyed Ali Khamenei lashed out at the West for its "irrational and unwise" behavior during the nuclear negotiations with Iran, and stated that the behavior signifies the westerners' ultimate failure in their confrontation with the Iranian nation.
The Leader stated that the arrogant powers are seeking to force Iranian nation to retreat from its rights, but at the same time underlined that enemies "will definitely fail to reach the goal".