Iran Regrets Argentine Court's Rejection of Agreement on AMIA Case
TEHRAN (Tasnim) – Iran's Foreign Ministry Spokeswoman Marziyeh Afkham on Friday expressed regret over an Argentine court's ruling that declared the Argentina-Iran cooperation agreement over the AMIA case unconstitutional.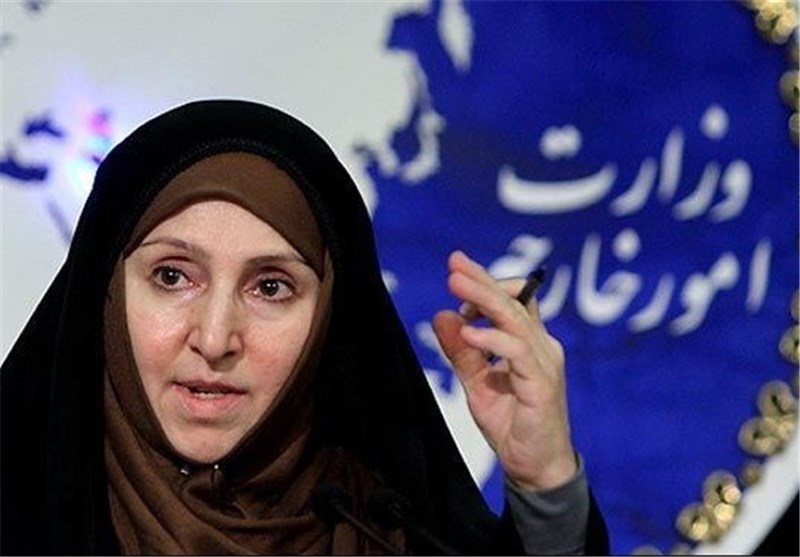 "The government of the Islamic Republic of Iran believes that the agreement provided an opportunity for exploring the truth about the AMIA tragedy and for the resolution of issues between the two countries over this case. But this opportunity for the two sides has been lost with the Argentinian court's decision," Afkham stated.
"Hence, the Islamic Republic of Iran expresses its regret and disappointment over this decision."
On Thursday, an Argentinian federal court struck down a 2013 agreement between the South American country and Iran to jointly investigate deadly attacks on a Jewish center in Argentina in 1994.
Alberto Nisman, a prosecutor in the investigation of the AMIA center explosion, in which 85 people were killed, had argued in his appeal to the court that the 2013 agreement constituted an "undue interference of the executive branch in the exclusive sphere of the judiciary."
The ruling by the federal court against the agreement said that it was illegal and ordered Argentina not to go ahead with it.
Afkham reiterated that Iran's government, being certain about the baselessness of allegations raised against its citizens, signed a memorandum of understanding with Buenos Aires in January 2013 to resolve the issues about the AMIA case.
She added that in several rounds of talks with Argentina, Iran has always maintained its willingness to implement the agreement.
Meantime, Argentina's foreign ministry has earlier vowed to appeal the decision by the federal court.
Argentina's Foreign Minister Hector Timerman described the ruling as "a mistake" and said that the government will take the case to the country's Supreme Court of Justice, Press TV reported earlier.
"I would like to say that the judges take stock in what their mistake means at a national level and at an international level," Timerman said. "Regarding the decision, Argentina will appeal the mistake and, if necessary, take it to the nation's Supreme Court of Justice," he added.
Argentine Justice Minister Julio Alak also said that a final decision was left to the Supreme Court. "The ultimate interpreter of the constitution will be the Supreme Court," he said.
Under intense political pressure imposed by the US and Israel, Argentina formerly accused Iran of having carried out the 1994 bombing attack on the AMIA building. AMIA stands for the Asociacion Mutual Israelita Argentina or the Argentine Israelite Mutual Association.
Iran has categorically and consistently denied any involvement in the terrorist bombing.