Iranian Commander Pledges 'Crushing Response' to Aggressors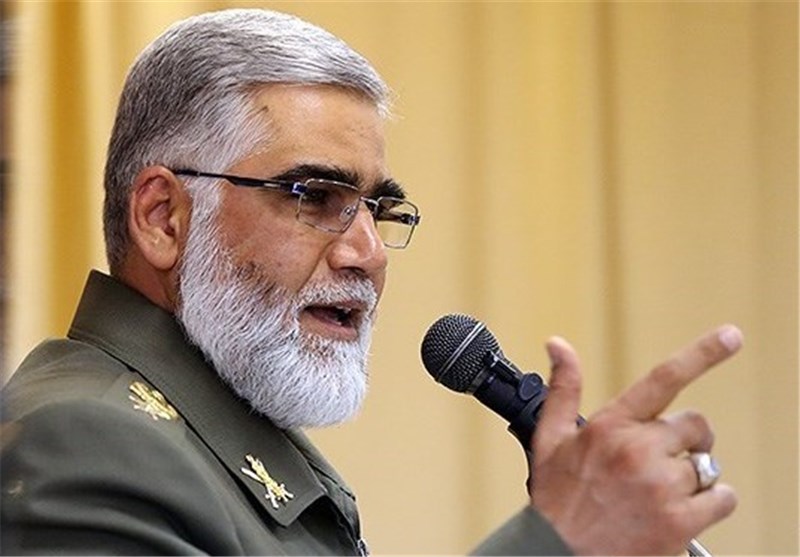 TEHRAN (Tasnim) – The Iranian Army Ground Force commander underlined that any foreign aggression against the country will be met with strong response from the army.
"Those who are under the delusion of invading Iran must know that they will face crushing response from the army," said Brigadier General Ahmad Reza Pourdastan on Saturday.
Speaking to reporters on the sidelines of massive military drills, held in Iran's central province of Isfahan on Saturday, Brigadier General Ahmad Reza Pourdastan highlighted the great capabilities of the Iranian Army ground forces to counter any possible military strike.
The commander cautioned the enemies that any wrong move will draw a harsh response from the Iranian armed forces.
In relevant comments earlier in April, Iran's Army Commander Major General Ataollah Salehi emphasized that the country's response to any possible aggression by enemies would be strong and crushing.
The enemies are well aware that "if they dare to take a move, we are ready and we are confident of our triumph," he explained at the time.
He cautioned enemies of dire consequences of possible military move against Iran, and stated, "Our response to any possible attack would be much more crushing than (Iran's response during) the Sacred Defense (Iraqi imposed war on Iran in the 1980s)."