Carlos Queiroz Satisfied with Austria Training Camp
TEHRAN (Tasnim) - Iranian national football team coach Carlos Queiroz said that Austria pre-World Cup training camp will help him to find his final 23-man list.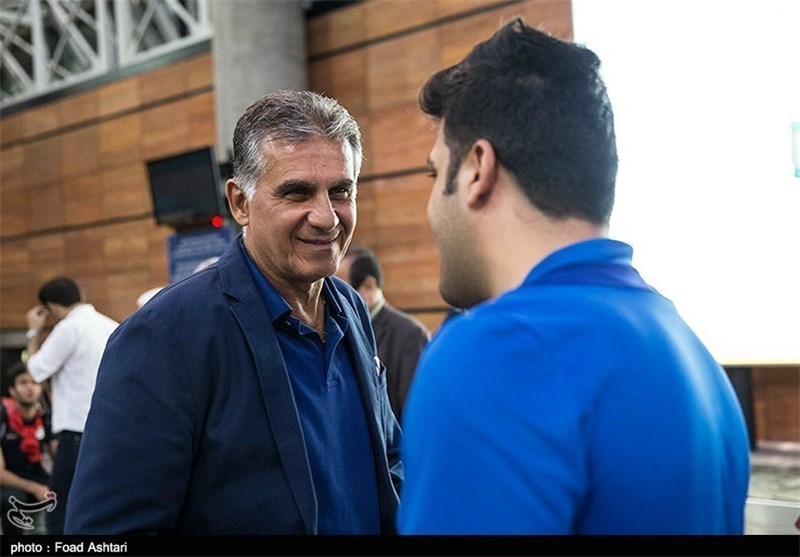 Iran football team's training camp began in Austria from May 12 and the team returned to the country on Saturday morning.
Iran played three friendlies against Belarus, Montenegro and Angola in its camp.
"It was a good camp and our players showed their commitment. I believed that the Iranian fans have to be proud of their players because they did their best to be chosen for the final list," Carlos Queiroz said.
"W will have to study our players in three defensive, midfield and attacking lines within two days and chose our final 23-man list. We will choose the players who have pace and balance," the Portuguese said.
Iranian national football team (also known as Team Melli) will leave Iran for Brazil on Tuesday morning. The team will play Trinidad and Tobago on June 8 in its pre-World Cup warm weather training camp in Brazil.
"We will play Trinidad and Tobago to prepare ourselves for Nigeria match. Nigeria match is a final for us," Queiroz added.
Queiroz also denied media reports that he has reached an agreement with South Africa football team.
Head of Iran Football Federation Ali Kaffashian has said they have negotiated with Queiroz to extend his contract.
"I've heard about that in the past 10 months. I think it's not time to talk about that. In the past 10 months, nobody talked to me about my contract extension. It's not time for hypocritical behavior and we have to focus on our preparation," he said.