Iran Loses again to Poland in FIVB World League
TEHRAN (Tasnim) – Iranian national volleyball team once again witnessed a failure against Poland in its last match of the Intercontinental Round of the 2014 FIVB World League in Ergo Arena in Gdansk, Poland on Saturday evening.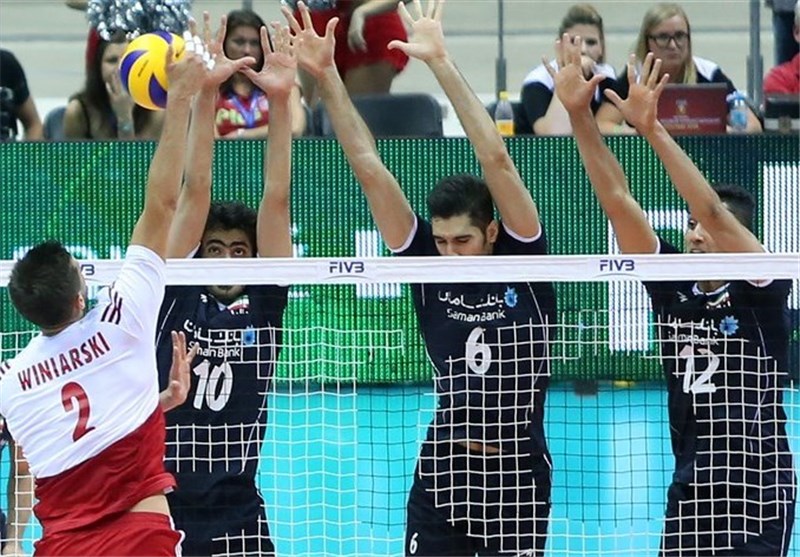 Poland defeated Iran in straight sets (25-23, 25-20, 25-17) to set the pace in the race for the third and final World League Group 1 Finals spot from Pool A.
Poland now sit third in the pool on 17 points, three points ahead of Brazil who will play Italy in Milan on Sunday needing a 3-0 or 3-1 win to pip Poland for the Final Six spot.
Iran is second in Pool A with 19 points. Italy is leader with 19 points and one game in hand.
"Yesterday I said we had played badly and today I do not know what to say. I am very angry. Poland served really well tonight. They made only 12 mistakes and had nine aces, their statistics were almost perfect," Iran coach Slobodan Kovac told FIVB.
"I know where my team's problem lay – we had bad reception. We did not show our best on the court and we did not fight," the Serbian coach added.
The 2014 World League Finals will be held in Florence, Italy from July 16-20.