Iran Volleyball Coach: We Have to Think about Our Next Match
September, 05, 2014 - 17:23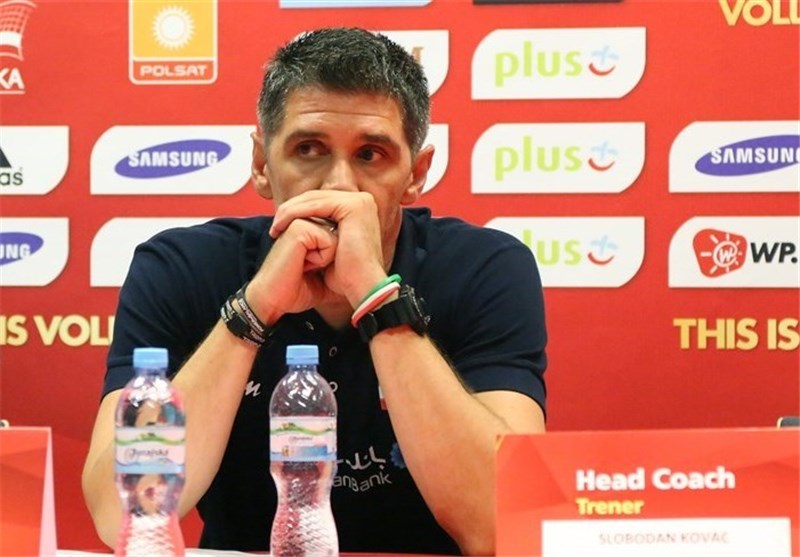 TEHRAN (Tasnim) - Iran volleyball coach Slobodan Kovac said that they have to concentrate on Belgium's match after defeat against France.
Iran lost to France 3-1 (25-18, 14-25, 25-19, 27-25) at FIVB Men's World Championship Pool D on Thursday.
"We tried to change something in our game but we didn't play like in the last two matches. Maybe we thought France is not at the same level than US and Italy - if this is the case, it was big mistake from our side," Kovac told poland2014.fivb.org during the post match news conference.
"Mentally, it was difficult to come back after such a bad start. Every day shows that we have to think only about the next game, as anything can happen here," he added.
Iran has been scheduled to play Belgium on Saturday.