Iran Resolved to Clinch Final Nuclear Deal: Spokesperson
TEHRAN (Tasnim) – Iran's Foreign Ministry spokeswoman reiterated that Tehran is steadfast in its position in the course of nuclear negotiations with six world powers and seeks to lead the talks to a comprehensive accord.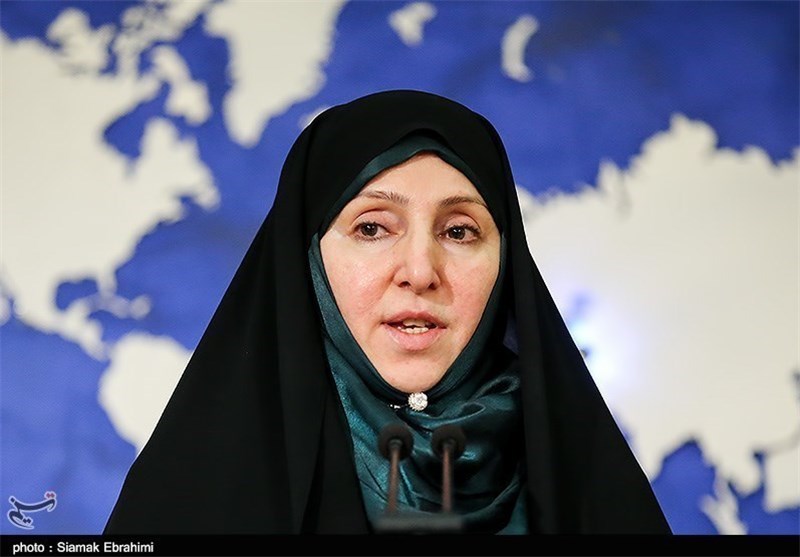 "The Islamic Republic of Iran is now determined to lead the negotiations to an agreement," Marziyeh Afkham told the Tasnim News Agency in the northeastern city of Mashhad on Sunday.
She assured Iranians that the team of nuclear negotiators defend the "Iranian nation's rights" in talks with the Group 5+1 (Russia, China, the US, Britain, France and Germany) over Tehran's peaceful nuclear program.
"We hope that the course of talks would help bring the viewpoints closer. In the meantime, the Islamic Republic of Iran has always announced it has serious resolve to see the negotiations yield results on schedule," she underlined.
Iran and the sextet are currently in talks to work out a lasting accord aimed at ending the longstanding dispute over Tehran's civilian nuclear activities.
Last November, the two sides signed an interim deal in Geneva, which took effect on January 20 and expired six months later on July 20. In July, Tehran and the six countries agreed to extend negotiations until November 24 after they failed to reach common ground on a number of key issues.
The two sides are scheduled to gather again in New York on September 18 in the hope of striking a deal before the November 24 deadline.