Turkish MPs Back Operations in Syria, Iraq
TEHRAN (Tasnim) - Turkey's parliament has authorised the government to carry out cross-border military operations in Iraq and Syria to fight the Islamic State in Iraq and the Levant (ISIL) and other armed groups.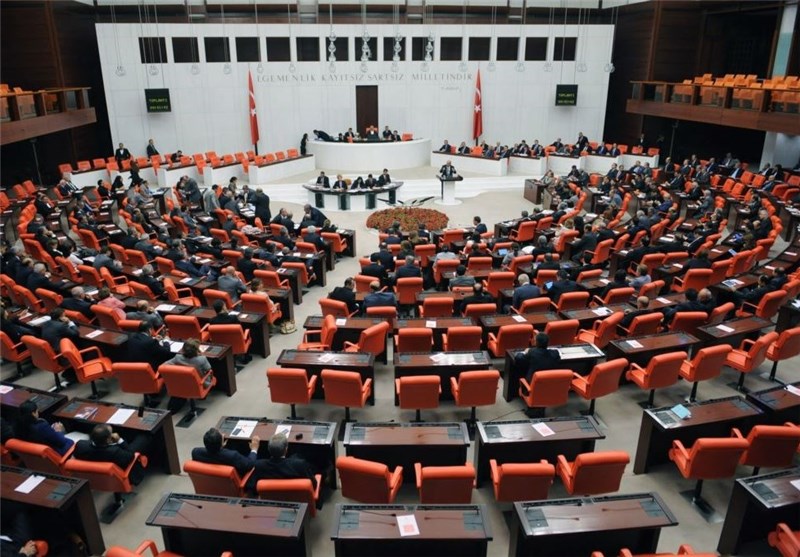 The vote also allows foreign soldiers to be stationed in Turkey and to use its military bases for the same purposes with no limit on the troop numbers.
The motion, put forward by the ruling Justice and Development (AK) Party, passed with 298 votes in favour and 98 against.
"The rising influence of radical groups in Syria threatens Turkey's national security. ... The aim of this mandate is to minimise as much as possible the impact of the clashes on our borders," Ismet Yilmaz, Turkish defence minister, told parliament.
Turkey shares a porous 900km border with Syria, and has seen the conflict frequently spill across its frontier and has responded in kind when mortars and shells fired from Syria have hit its soil, in some cases killing Turkish civilians, Al Jazeera reported.
Yilmaz said that Turkey could "not close its eyes" to the atrocities committed by ISIL, including beheadings and massacres.
"The only target of this text is a terrorist organisation that wants to disturb the peace" of Iraq and Syria, he said.
"The expansionist and pan-Islamist policy of Prime Minister [Ahmet] Davutoglu can only lead Turkey into war," Mehmet Akif Hamzacebi, a senior MP of the main opposition Republican People's Party (CHP), told the session.
The opposition Nationalist Movement Party (MHP) also voted in favour of the motion while the CHP and pro-Kurdish People's Democratic Party (HDP) voted against.