Yemen Houthis, Tribesmen Reach Truce Deal
TEHRAN (Tasnim) - A 24-hour ceasefire agreement between Yemen's Shiite Houthis and tribal fighters has been reached in Ibb province, sources have told Al Jazeera.
October, 18, 2014 - 13:02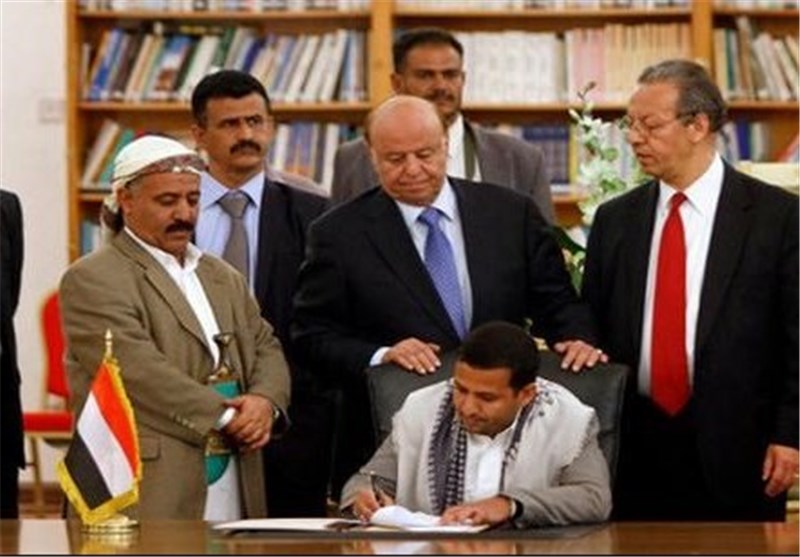 At least eight people were killed in heavy fighting between tribesmen and Houthis on Friday in the central province, witnesses said, increasing fears of outright sectarian warfare.
Six Houthi fighters and two tribesmen were killed on the outskirts and inside the city of Ibb, 150km south of the capital, Sanaa.
Explosions were heard across the city as the Houthis came under rocket-propelled grenade fire from tribesmen in the surrounding countryside, witnesses said.
The city of Ibb borders Bayda province, a stronghold of al-Qaeda in the Arabian Peninsula (AQAP), where Houthis have clashed repeatedly with al-Qaeda-linked fighters since Tuesday.
Clashes overnight in Bayda left "dozens" of casualties, tribal and security sources said.
Rival groups are seeking to exploit a power vacuum in impoverished Yemen, which has been in political deadlock since the Houthi rebels took control of Sanaa on September 21.
The Houthis, who were previously based in the northern highlands where Yemen's Zaidi Shiite minority is concentrated, have since made significant advances in provinces south of Sanaa.