Anti-ISIL Coalition Seeks to Undermine Axis of Resistance: Iranian Commander
October, 24, 2014 - 15:56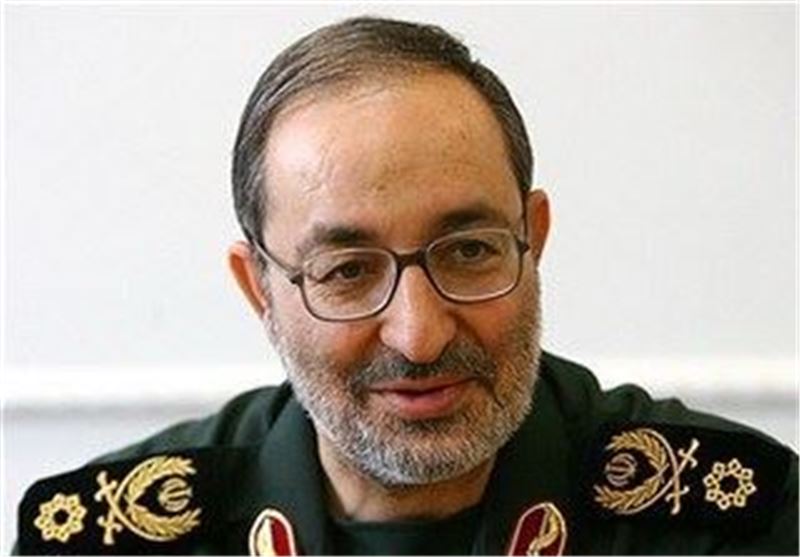 TEHRAN (Tasnim) – A senior Iranian commander said the US-led anti-ISIL coalition has been formed to undermine resistance in the region.
"The coalition against the terrorist group ISIL is a big lie and its main aim is dealing a blow to the axis of resistance in the region," Deputy Chief of Staff of the Iranian Armed Forces Brigadier General Massoud Jazayeri said in an interview with al-Alam news network.
He described the operations by the US and its allies against the so-called Islamic State in Iraq and the Levant (ISIL) as ridiculous, saying that civilians (rather than terrorists) have suffered the most from the airstrikes carried out by the coalition in Iraq and Syria.
General Jazayeri also referred to US airdropped weapons ending up in ISIL militants' hands and described it as being deliberate not a mistake.
"How is it possible that the US, which possesses precise satellite data, makes a mistake in sending arms to Kurdish fighters?" he wondered.
Since late September, the US and several of its Arab and Western allies have been conducting airstrikes against ISIL inside Syria and Iraq with almost no significant result.
Meanwhile, new video has emerged from northern Syria showing the weapons the US says it is sending to Kurdish forces end up in the hands of the ISIL terrorists.
The video shows masked insurgents inspecting the military equipment which was airdropped in areas controlled by ISIL near the Syrian border city of Kobani.
The supplies include several boxes of hand grenades and RPGs, as parachutes used for the airdrops were clearly visible on the ground in the video.
The US Central Command said on Sunday it has airdropped weapons and ammunition, and medical supplies for the Kurdish forces defending Kobani.
It said the airdrops, which have been provided by Kurdish authorities in Iraq, were "intended to enable continued resistance against ISIL's attempts to overtake Kobani."