Iran Urges World Parliamentary Bodies' Condemnation of Israeli Crimes
TEHRAN (Tasnim) – Iran's parliament speaker called on parliamentary organizations to show appropriate reaction to the Israeli regime's atrocities against people of Palestine, particularly the recent aggressive measures in the holy city of al-Quds.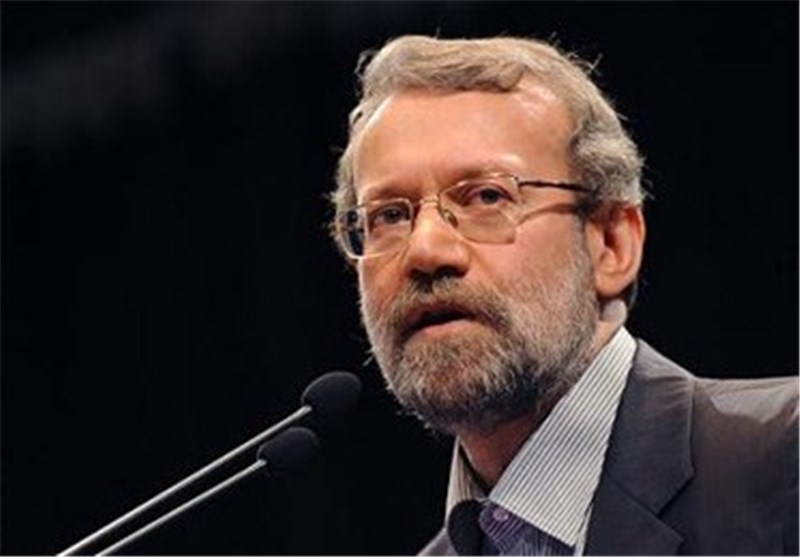 On Wednesday, Ali Larijani, who also chairs the Parliamentary Union of Islamic Countries (PUIC), sent separate messages to the world's leading parliamentary organizations, condemning the Tel Aviv regime's aggressive moves and expansionist policies in al-Quds.
In letters to the Inter-Parliamentary Union (IPU), the Arab Inter-Parliamentary Union (AIPU), the Asian Parliamentary Assembly (APA) and the Latin American Parliament (Parlatino), Larijani called for categorical decisions by those bodies in condemnation of Israel.
The Iranian speaker also lashed out at the Tel Aviv regime for its racist crimes, a plan for the complete occupation and Judization of al-Quds, expansion of settlement construction and the daily acts of terror and intimidation of Palestinians.
Larijani slammed those crimes as "a blatant violation of the international law" that are also in flagrant defiance of the United Nations treaties and the human rights regulations.
His letter came against the backdrop of simmering tensions in al-Quds after Israeli authorities prevented Palestinian worshippers from entering the Al-Aqsa Mosque two weeks ago and are pressing ahead with plans to construct new settler units in East al-Quds.
The Al-Aqsa Mosque, a holy site at the heart of the clashes, was shut down for almost an entire day to all visitors.
Al-Quds has been witnessing months of violence with al-Aqsa mosque compound standing as a rallying point for Palestinian resistance to the Israeli attempts to take control of the holy site.