Kianoush Rostami Wins Gold in World Weightlifting Championships
November, 13, 2014 - 23:21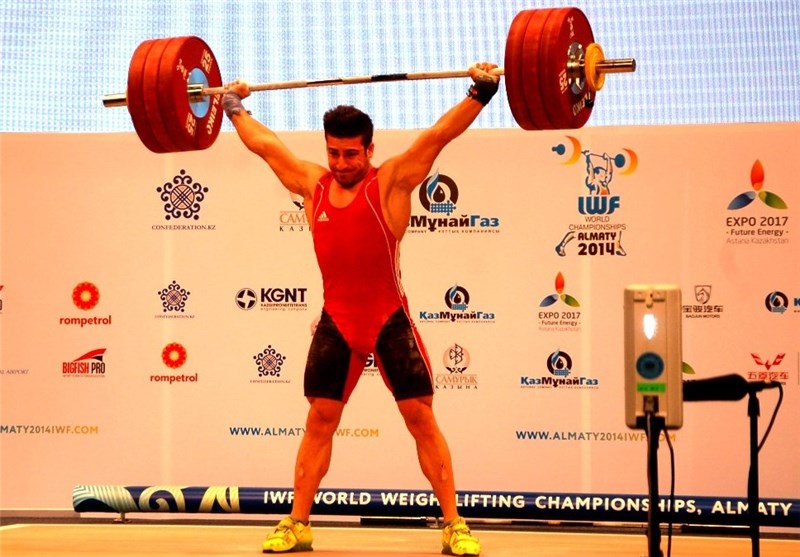 TEHRAN (Tasnim) - Iran's Kianoush Rostami claimed a gold medal at the men's 85kg class at the World Weightlifting Championships on Thursday.
Rostami lifted 178kg in the snatch and 213kg in the clean and jerk for a winning total of 391 kg.
His performance in the snatch broke Iran's record of 176kg set by Sohrab Moradi.
Ivan Markov from Bulgaria claimed the silver medal with 390kg and Russian Artem Okulov took the bronze medal with a total of 385kg.
The 2014 World Weightlifting Championships are underway in Almaty, Kazakhstan.
The event, which ends on November 16, serves as a qualifier for the 2016 Summer Olympics.