Official: Iran's Enrichment Right Recognized by World Powers
November, 18, 2014 - 20:41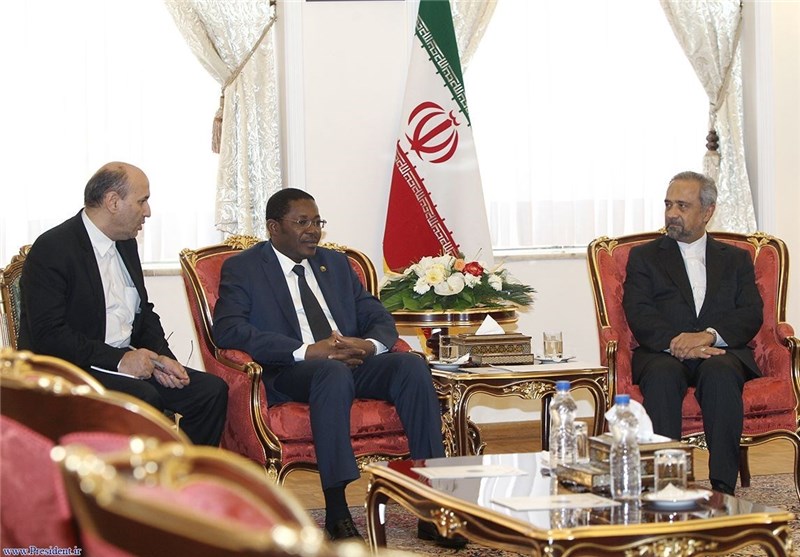 TEHRAN (Tasnim) – Head of the Iranian Presidential Office Mohammad Nahavandian underlined that Tehran's right to enrich uranium has been recognized at previous talks over the country's peaceful nuclear program.
"Today, Iran's recognized (uranium) enrichment right is an undeniable part in negotiations (between Tehran and world powers on the Islamic Republic's peaceful nuclear program)," he said Tuesday in a meeting with Foreign Minister of Benin Nasiro Baku Arevari.
Nahavandian stressed that Iran will be the final winner in these and other negotiations.
His comment come as diplomats from Iran and the Group 5+1 (Russia, China, the US, Britain, France and Germany) are in Vienna to hammer out a final, long-awaited agreement to resolve the West's decade-old standoff over Tehran's civilian nuclear work.
The final round of nuclear talks between the two sides officially kicked off Tuesday with a working lunch attended by Iranian Foreign Minister Mohammad Javad Zarif and G5+1 Chief Negotiator Catherine Ashton.
Media reports said the main stumbling block in the way of resolving the Western dispute over Iran's nuclear energy program remains to be the removal of all the bans imposed on the country, and the scope of the uranium enrichment.
Tehran wants the sanctions entirely lifted while Washington, under pressure from the pro-Israeli lobby, insists that at least the UN-imposed sanctions should remain in place.
Elsewhere in his remarks, Nahavandian emphasized that the Islamic Republic attaches special importance to ties with African countries including Benin.
Nasiro Baku Arevari, for his part, praised the bravery and steadfastness of the Iranian nation and government.
He added that reciprocal visits by the Iranian and Beninese officials in recent years indicate the high level of relations between the two countries.