Top Iranian Cleric Urges Freedom of Bahraini Opposition Leader
TEHRAN (Tasnim) – Senior Iranian cleric Ayatollah Hossein Nouri Hamedani condemned the arrest of Bahraini opposition leader Sheikh Ali Salman as "blatant violation" of human rights, calling for the immediate freedom of the prominent figure.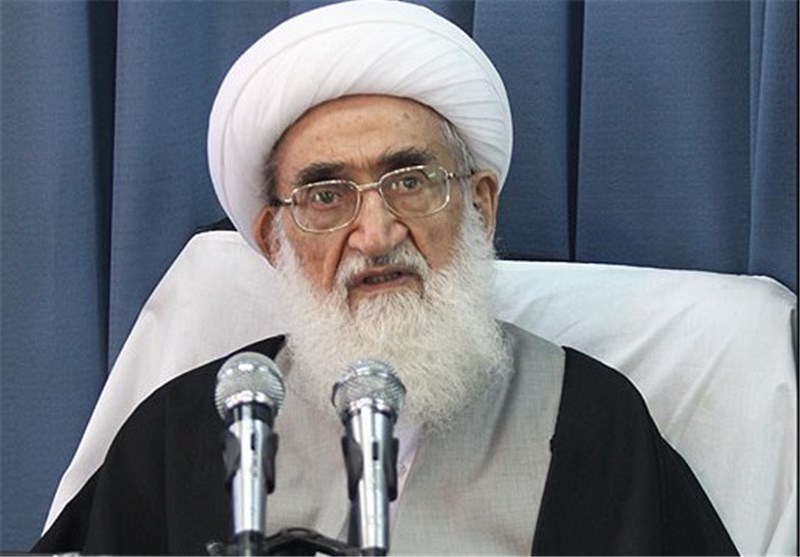 In a statement released on Thursday, Ayatollah Nouri Hamedani urged the release of Sheikh Salman and all "innocent individuals held in Al Khalifa jails."
The religious figure said detention of Salman amounts to a "blatant violation of the rights of people who demand freedom of expression."
He also called for international reaction to the Bahraini ruling regime's violation of rights of people.
The comments came after Bahraini regime forces detained secretary general of the main opposition party al-Wefaq National Islamic Society on December 28 after long hours of investigations in criminal investigations building.
Sheikh Salman's lawyer has asserted that his client is charged with "provoking hatred for the ruling regime and attending illegal demonstrations".