2 Dead in Airstrike on Greek Tanker in Libyan Port
TEHRAN (Tasnim) - Two people have been killed in an airstrike on a Greek-owned tanker in the eastern Libyan port of Derna, Libya Herald reported on Monday.
January, 05, 2015 - 16:54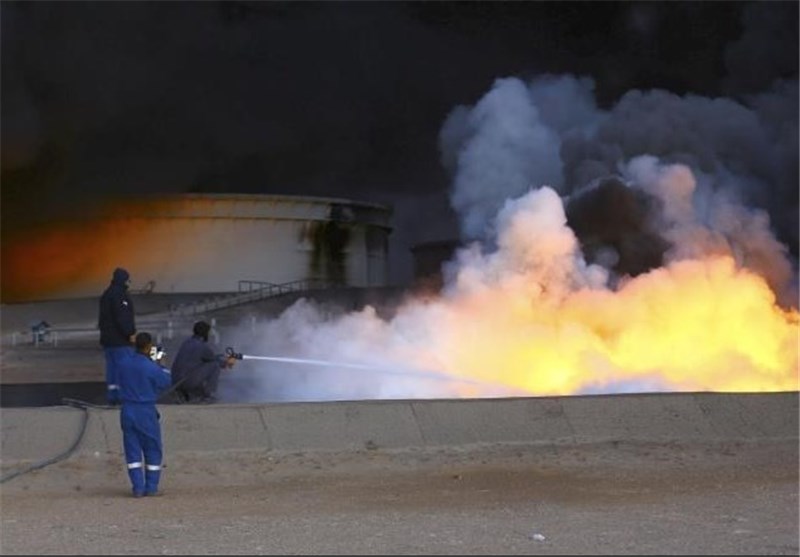 The Liberian-flagged ARAEVO was attacked Sunday while it was anchored at Derna awaiting discharge instructions, according to insurance officials in Greece, quoting the vessel's captain.
A rocket exploded on the vessel's deck, killing two crew members, one Greek and one Romanian, the report said.
Two other crew members, both Philipino nationals, were wounded in the attack, it added.
The remaining 22 crew members -- 19 Filipinos, two Greeks and a Romanian -- are said to be in good health on board the tanker.
The airstrike is believed to have been carried out by the Libyan National Army (LAN), which is loyal to Libya's interim government based in the eastern city Tobruk.
An LNA official, however, denied any role in the airstrike, Xinhua reported.
Derna is now occupied by dozens of militants, who have reportedly pledged allegiance to Abu Bakr al-Baghdadi, the leader of the Islamic State in Iraq and the Levant (ISIL) group.
The LNA had said on several occasions that it would target vessels heading to Derna.