2015 Asian Cup: Uzbekistan Defeats North Korea
TEHRAN (Tasnim) – Uzbekistan national football team beat North Korea 1-0 in Group B of the 2015 Asian Cup on Saturday.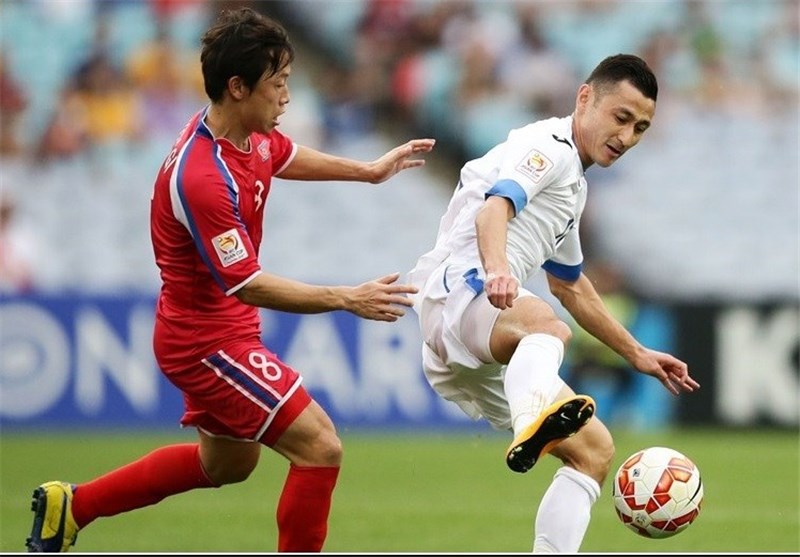 In the match held at the Sydney Football Stadium, Igor Sergeev found the back of the net with a header in the 62nd minute.
It was the 21-year-old's fourth goal in his last five games.
Uzbekistan is making its sixth appearance at the Asian Cup, and reached the semi-final in 2011, where the team was beaten 6-0 by Australia.
North Korea made it to the semi-final at its first trip to the Asian Cup in 1980, but hasn't progressed from the group stage in either of its last two appearances, in 1992 and 2011.
Both countries will play again on Wednesday. Uzbekistan will take on China in Brisbane and North Korea face Saudi Arabia in Melbourne.