Yemen Al-Qaeda Formed, Backed by US: Ansarullah
TEHRAN (Tasnim) – A spokesman for Yemen's Shiite Ansarullah movement blamed the US for bringing al-Qaeda fighters into Yemen, saying intelligence services of the US and certain regional states have been kept informed of the militants' presence abroad.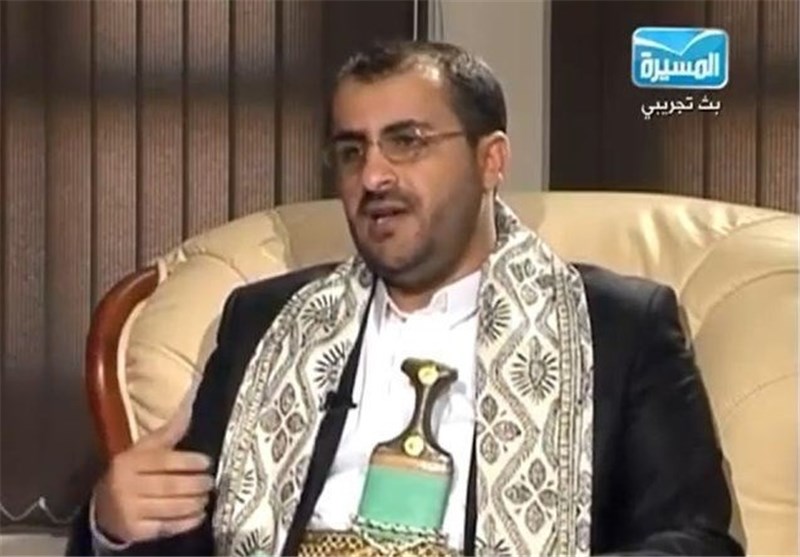 "Yemen's al-Qaeda was established with the consent of security services of certain regional countries and of the US," Mohammad Abdul-Salam said in interview with Tasnim.
He said the intelligence services of the countries that support al-Qaeda even felt uneasy about a move by the Yemeni volunteer forces that started a fight against militants in the Arab country.
Abdul-Salam also pointed to the recent fatal shootings in France, saying the intelligence services of the US and certain regional countries were fully informed of al-Qaeda elements presence in France and other European countries.
The comments came after a string of terrorist incidents in France that took the lives 17 victims in three days of violence that began with an attack on the Charlie Hebdo satirical weekly on Wednesday and ended with Friday's dual hostage-taking at a print works outside Paris and kosher supermarket in the city.
One of the two brothers who killed 12 at the magazine office announced he had received financing by al Qaeda preacher Anwar al Awlaki in Yemen.
Cherif Kouachi, who was killed along with his older brother by police, made the assertion to BFM-TV before his death while holed up inside the building of the printing works in north of France.
"I was sent, me, Cherif Kouachi, by Al Qaeda of Yemen. I went over there and it was Anwar al Awlaki who financed me," he told BFM-TV by telephone, according to a recording aired by the television channel after the siege was over.