Blast Claims 2 Lives of Afghan Police, Security Forces Kill 18 Militants
January, 24, 2015 - 18:40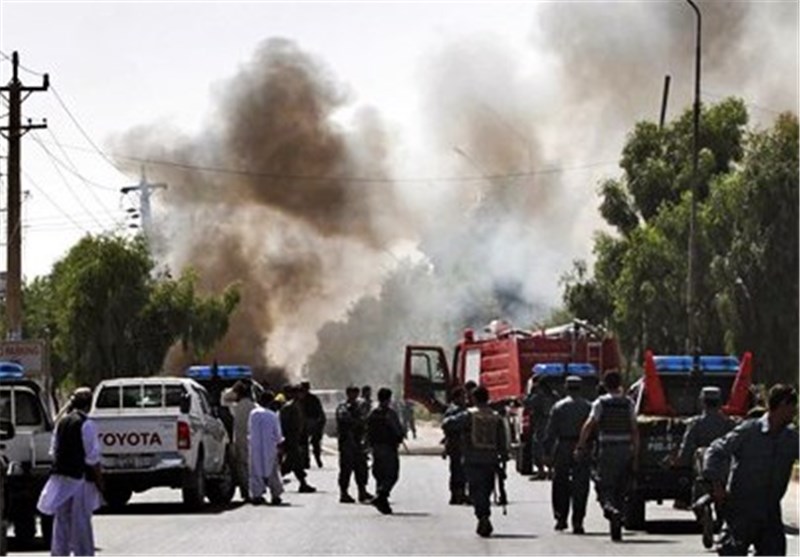 TEHRAN (Tasnim) - A bomb blast presumably organized by Taliban militants claimed the lives of two police in Nangarhar's provincial capital Jalalabad on Saturday, spokesman for provincial government Ahmadzia Abdulzai said.
"The blast against the vehicle of Border Police Force which occurred at around 11:00 am local time today had claimed the lives of two police personnel and injured two others," Abdulzai told reporters.
However, he didn't provide more details, saying investigation has been initiated into the case.
Meanwhile, police spokesman in Nangarhar province Hazrat Hussain Mashriqiwal, earlier in talks with reporters, confirmed the attack, saying "It was a sticky bomb which attached on a vehicle of Border Police Force and went off at around 11:00 am local time today in 5th police district of Jalalabad city injuring one police."
He also blamed the enemies of peace, a reference to the Taliban militants for organizing the blast, saying the enemies by organizing subversive activities attempt to terrorize the people.
Moreover, the Ministry of Interior, in a statement released here Saturday, reported killing of 18 armed militants during series of operations across the country over the past 24 hours.
"Afghan police backed by the army and national directorate for security have conducted several anti-terrorism operations in Baghlan, Kunduz, Kandahar, Uruzgan, Logar, Ghazni and Khost provinces over the past 24 hours, leaving 18 armed Taliban militants dead, eight wounded and six others arrested," the Interior Ministry contended in the statement.
However, it didn't say if there were any casualties on the security personnel, Xinhua reported.
Meanwhile, Zabihullah Mujahid who claims to speak for the Taliban outfit has rejected the claim and, in contact with media outlets, insisted no Taliban fighters had been killed since Friday.