Yemeni Army, Ansarullah Hold Joint Drills near Saudi Border
TEHRAN (Tasnim) – Yemen's army, the Shiite Ansarullah movement, and popular committees are holding joint military exercises on Thursday near the border with Saudi Arabia.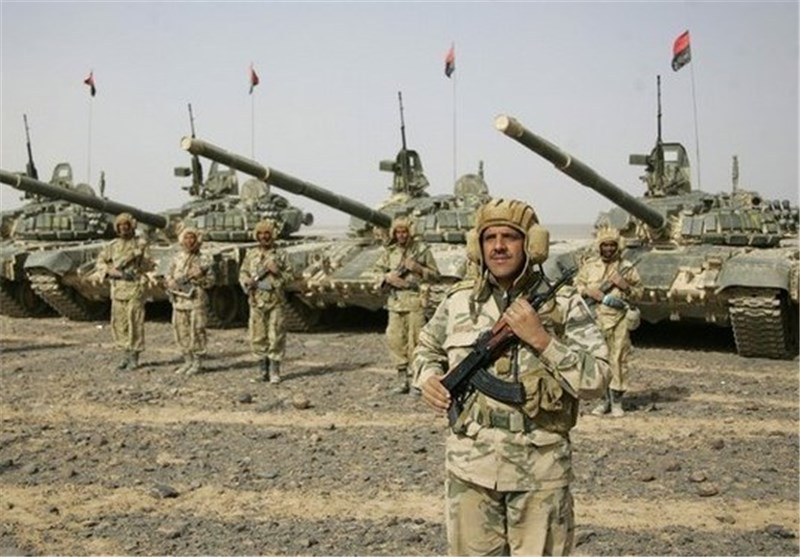 The drills are underway in al-Buqa area in the northern province of Saada .They include different kinds of weaponry, such as heavy weapons acquired from the Yemeni army.
"There is a joint maneuver between the army and the Popular Committees," Houthi commander Mohammad al-Bukheiti told Reuters.
The military exercises come as a report in January revealed that Takfiri groups backed by Riyadh are planning to establish an "Al-Qaeda Emirate" in one of the Yemeni provinces.
According to Tasnim dispatches, they intend to establish an Al-Qaeda Emirate (principality) in the Yemeni province of Ma'rib with direct support from Saudi Arabia.
More than 10,000 armed Takfiri militants have been deployed from all over Yemen to Nakhla and al-Sahel camps in the northeastern province near the Saudi border.
Tribal leaders and army officers who had previously fled to Saudi Arabia are also reportedly back in Yemen to join the Takfiris with Saudi backing.
Saudi Arabia has reportedly been supporting armed Takfiri militants in a bid to take control of Yemen.