Bahraini Opposition Leader Attends Third Trial Session
TEHRAN (Tasnim) – Bahrain's opposition leader Sheikh Ali Salman, whose detention sparked massive demonstrations in the tiny Persian Gulf country, went on trial for the third time on alleged charges of plotting against the Al Khalifa regime.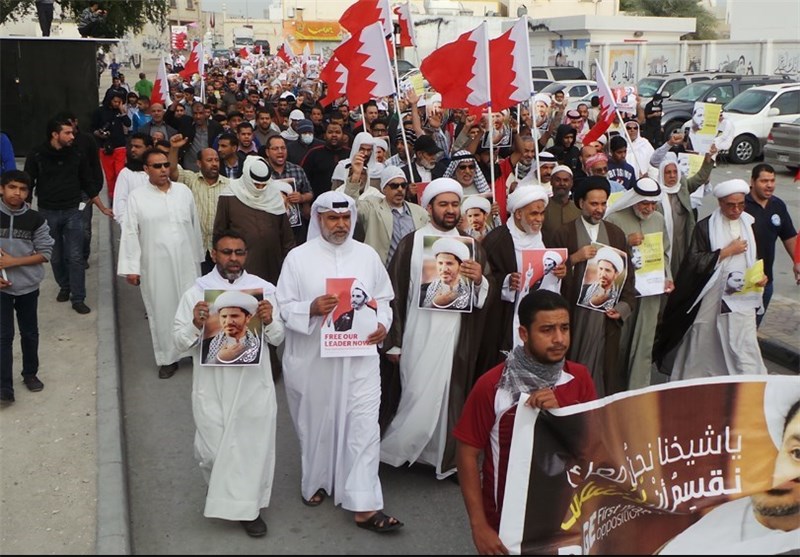 Sheikh Ali Salman, the secretary general of Bahrain's main opposition bloc, al-Wefaq National Islamic Society, was taken to court on Wednesday under tight security.
According to Bahraini sources, al-Wefaq members were not allowed into the court.
The trial of Sheikh Salman came after a number of prominent Shi'ite clerics in Bahrain voiced their outrage over his continued detention.
The Shi'ite clerics, in a statement released on Tuesday, condemned Manama for the detention and trail of Sheikh Salman.
They described the Bahraini regime's move as "contrary to religion, ethics as well as internal and international regulations", Al-Alam TV network reported.
The clerics further called for Sheikh Salman's immediate acquittal of "bogus accusations", emphasizing that the decision would be in favor of the country's interests.
In the latest rallies in capital Manama, demonstrators carried pictures of Sheikh Salman and placards with slogans that called for the release of all political prisoners.
Since mid-February 2011, thousands of anti-regime protesters have held numerous demonstrations on the streets of the tiny Persian Gulf country.
Protesters initially called for political reforms and a constitutional monarchy. However, the demand later changed to an outright call for the ouster of the Al Khalifa family following its brutal crackdown on popular protests.